Cigar transport is a tricky thing when you're toting more than one. Stuffing a pocket with unprotected puros is liable to get them crushed, but lugging a bulky, hard-sided travel humidor can be ungainly. The gentle medium is the classic and dapper three-finger case that tucks in your breast pocket with no unseemly bulges.
That's the reason so many renowned manufacturers offer the three-slot format. The Triple Cigar Case ($235) from French luxury brand S.T. Dupont is a two-tone example. The top is made from rich brown calfskin and sits comfortably over a sturdy metal bottom segment. Visually striking and durable, the case is also roomy, holding cigars of up to 60-ring gauge.
Brizard and Co.'s Black Caiman Crocodile 3 Cigar Case ($360) is both eye-catching and innovative. Cloaked in black caiman, this American-made case has a fully lined, Spanish cedar interior that helps cigars maintain proper humidity while traveling. It also includes adjustable cedar dividers that allow a wide range of cigar sizes to fit snugly inside.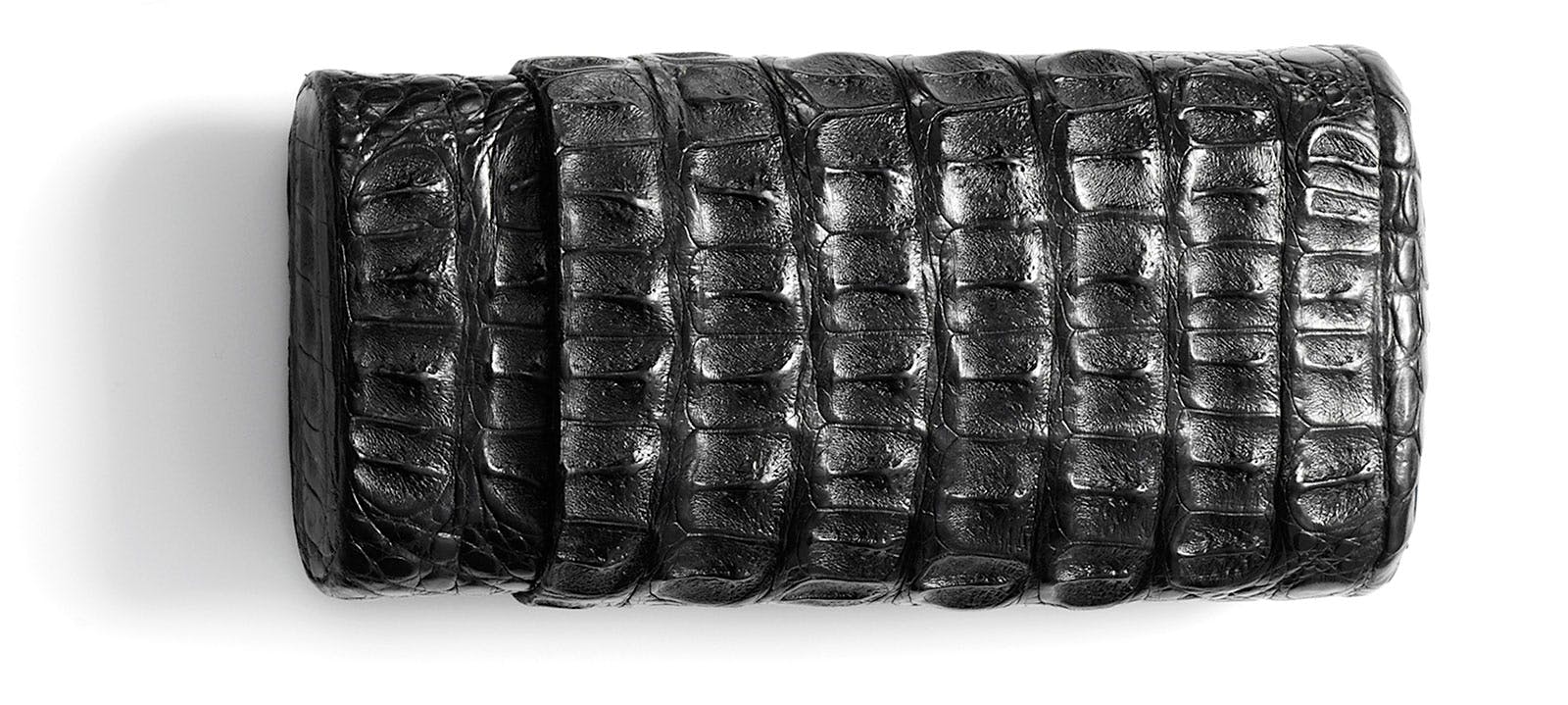 Casa del Rio's SR Cigar Case ($450, top photo, far left) is a crocodilian cigar holder that's sure to snap some heads. Crafted in the United States from wild Florida alligator and lined with soft leather inside, it comes in five color choices. (Jade is our favorite.) This tough, green-armored case is as much a statement piece as it is a practical cigar accessory that fits most cigar sizes.
The French manufacturer Elie Bleu, whose name is synonymous with high-end cigar accessories, makes a sophisticated travel item called the Havana Patina Leather 3 Cigar Case ($490). Made entirely by hand, this stunning case is meticulously oiled and colored to achieve a patina reminiscent of the rich, deep hues of aged leather. The case can hold cigars up to 56-ring gauge.
Visit brizardandco.com, casadelriocollection.com, eliebleu-usa.com, and st-dupont.com.