General Cigar Co. has updated the logo of its Punch brand with a bolder, modernized look to command more attention in the humidor, but the new design means that the iconic Mr. Punch character has been retired from some of the boxes and bands he previously adorned, so fans of Mr. Punch will be seeing a little less of the mischievous mascot.
"When looking at the Punch portfolio holistically, there was a lot of inconsistency in branding," says Ed Lahmann, senior brand manager for General Cigar. "For example, there were color differentiations and elements that the brand inherited, such as references to historical figures that were no longer relevant."
Once quite ornate, Punch's classic coat-of-arms motif has been simplified and the word "Punch" is more central to the new design.
"We omitted the elements that did not add value to the iconography of the logo," adds Lahmann, "and modernized the logo slightly, in a nod to the strong past of the brand and the bright future that lies ahead."
Under the new branding, most of the Punch lines have the same logo for continuity and consistency, but are now color coded for easier identification. Punch Gran Puro, for example, is coded with a yellow band under the primary logo; Punch Deluxe, a white band and Punch Clásico, blue.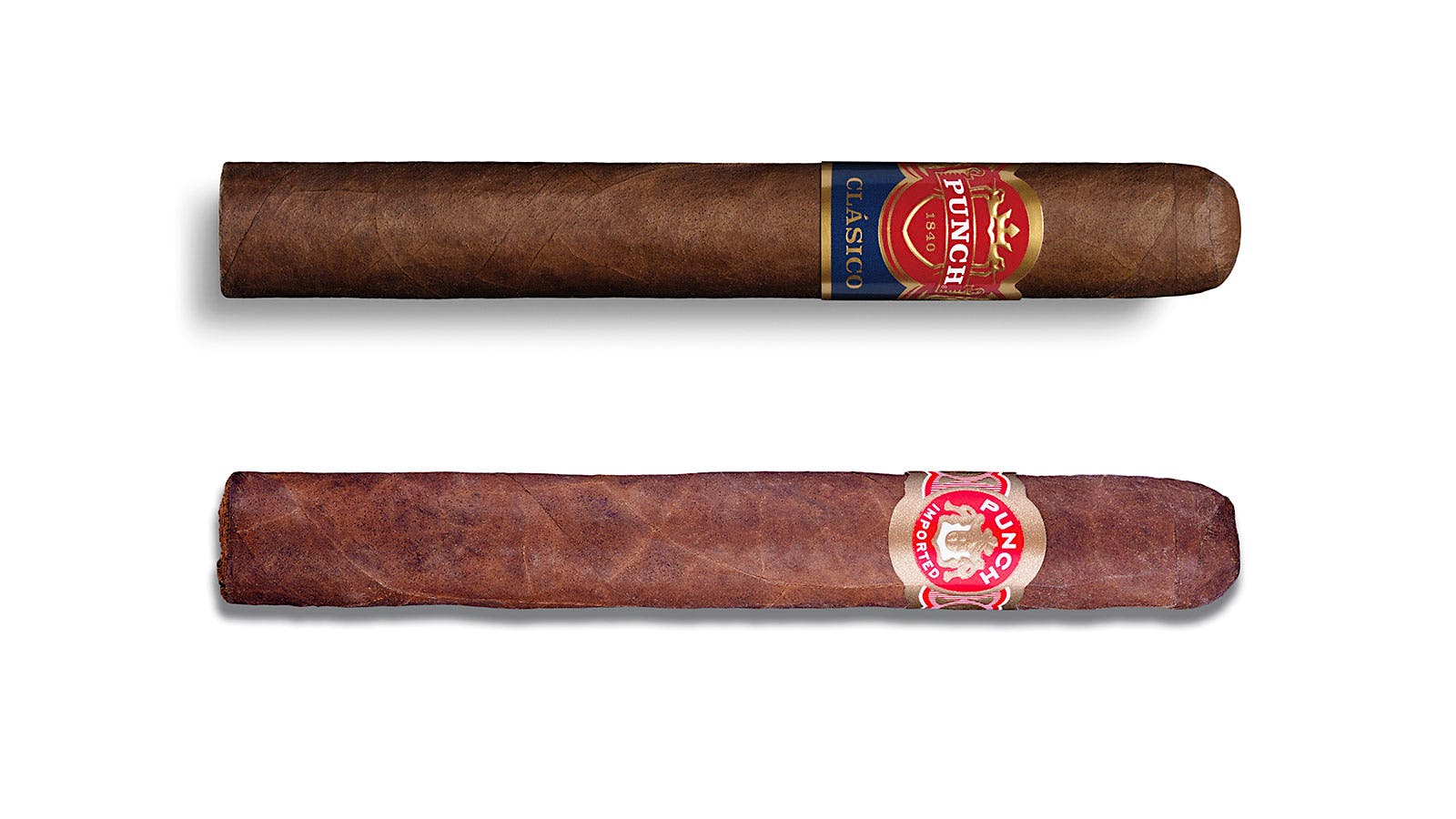 The new bands first appeared on the Punch Diablo, which was released at last summer's IPCPR trade show. Since then, General has been releasing the new boxes and bands into the market, slowly phasing out the older packaging.
This redesign is similar to General's retooling of the Macanudo crest and logo back in 2016. "There was a strong need for a unified look to propel the brand forward," Lahmann says.
It's important to note that although packaging has been altered, the Punch cigar blends have not.
Though absent on brands like the core Punch line (now called Punch Clásico) and Punch Rare Corojo, Mr. Punch was prominently featured on lines like the Punch Gran Puro and Gran Puro Nicaragua. While his image no longer appears on either of those lines, he isn't gone for good. The playful punchinello can still be found on the Punch Signature and Punch Diablo brands. General still uses the Mr. Punch image for promotional purposes as well.
General Cigar has owned the Punch trademark for more than 20 years. It acquired the brand when it purchased Villazon & Co. in 1997, a deal that also brought the company the Hoyo de Monterrey line of cigars. With the exception of Punch Diablo, General's Punch cigars are produced in Honduras at the Honduran American Tobacco S.A. factory (HATSA), which is owned by parent company Scandinavian Tobacco Group.