The Bounty of Old Blends
When Scotland's most familiar whisky category shows its age, wondrous things can develop.
Most anecdotes of grand old whiskies seem always to revolve around the single malts of Scotland. Collectors brag on their 20- to 40-year-old bottles. Whiskies aged for 60 years can fetch prices that would finance the purchase of a fine home. Often lost in the frenzy for mature Scotch is a variant of Scotland's most popular drink: blended whisky.
But the category that makes up at least 90 percent of Scotch whisky produced is quite capable of growing into venerable old age. Blends of a certain age offer remarkable complexity at the very pinnacle of the blended Scotch category, and good value is often a lovely bonus.
As if to underscore this, when Dewar's reintroduced a method of aging blends by a four-step process in 2019, it did so with a fleet that included a 21-, a 27- and a 32-year-old, heady stuff for a brand that—until two decades ago—was known for its light White Label. The entry-level whisky from that triad, Dewar's 21 Year Old Double Double, came in second in Whisky Advocate's Top 20 that year with a score of 94 points. And with a price of only $50 for a 375 ml bottle, it's easily accessible.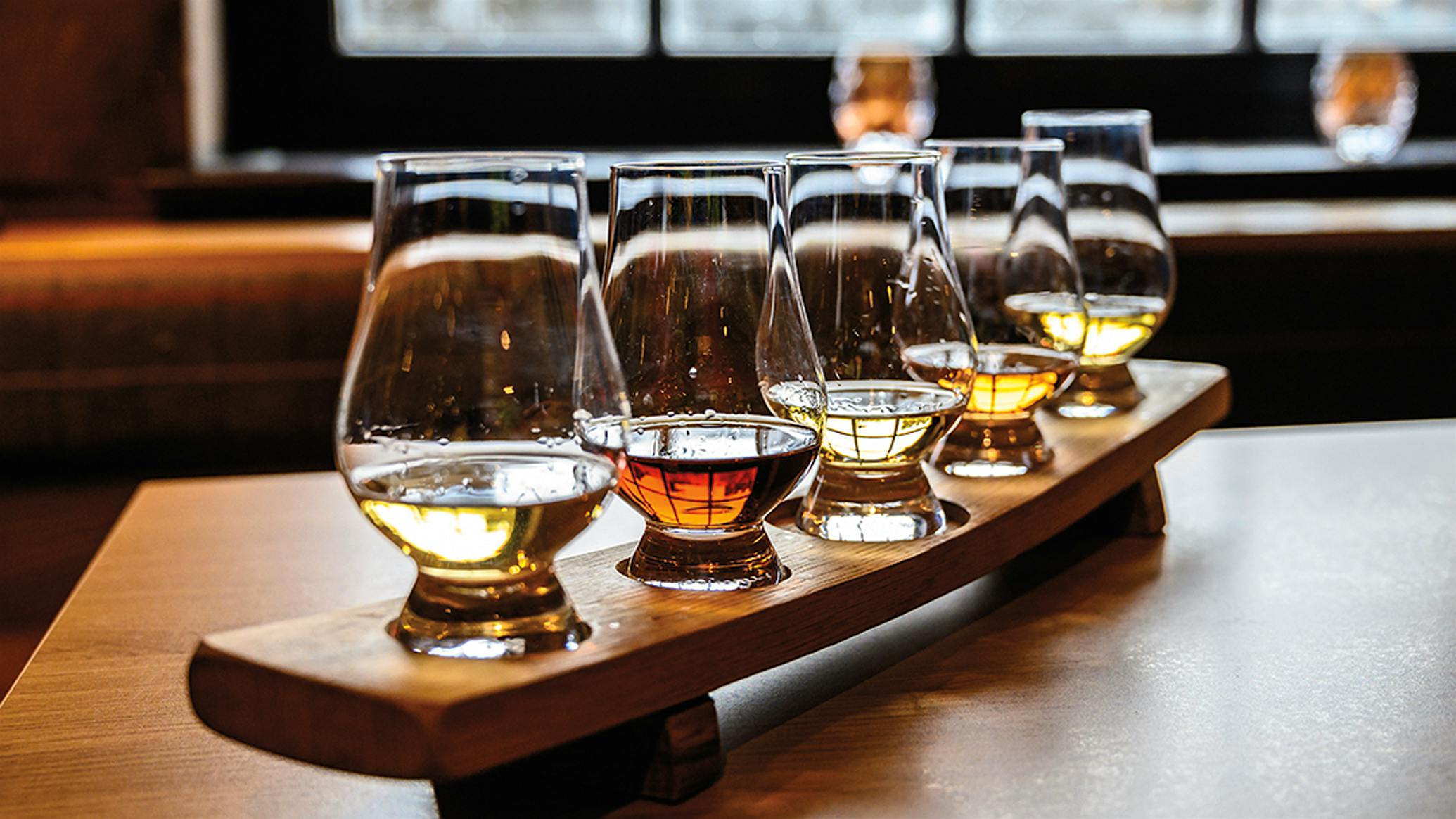 For a blended whisky, great complexity typically comes with long maturation. On the face of it, blend makers are free not only to tap many distilleries, but the various regions of Scotland and their divergent styles. When picking the flavor palate for a super-aged blend, they will often choose among dozens of high-quality malts. The result can be a taste parade that remains on the palate for eternity as you revisit each sensation.
Indeed, it's time that blended whisky should get its due. After all, it was blending that made Scotch so popular. From the 1820s, when Scotch was first marketed in earnest, the industry wrestled with quality problems, and the single malts of the time couldn't be depended on to deliver consistency. Then in the 1860s, legal changes and modern distilling equipment allowed a coterie of Scottish grocers to develop their own blends that guaranteed reliable uniformity of taste. Not only did blends spark the dawn of branded liquor, but most of the single malt distilleries of Scotland couldn't exist without them as steady customers.
It's a category that takes enormous skill to make consistently. Blended whiskies are not made from a set recipe, for whisky doesn't age at the same rate every year. A specific combination of malt and grain whiskies that went into one vatting may not taste the same or even be available the next time around, as the very nature of the business dictates a constant amount of horse-trading to get supplies.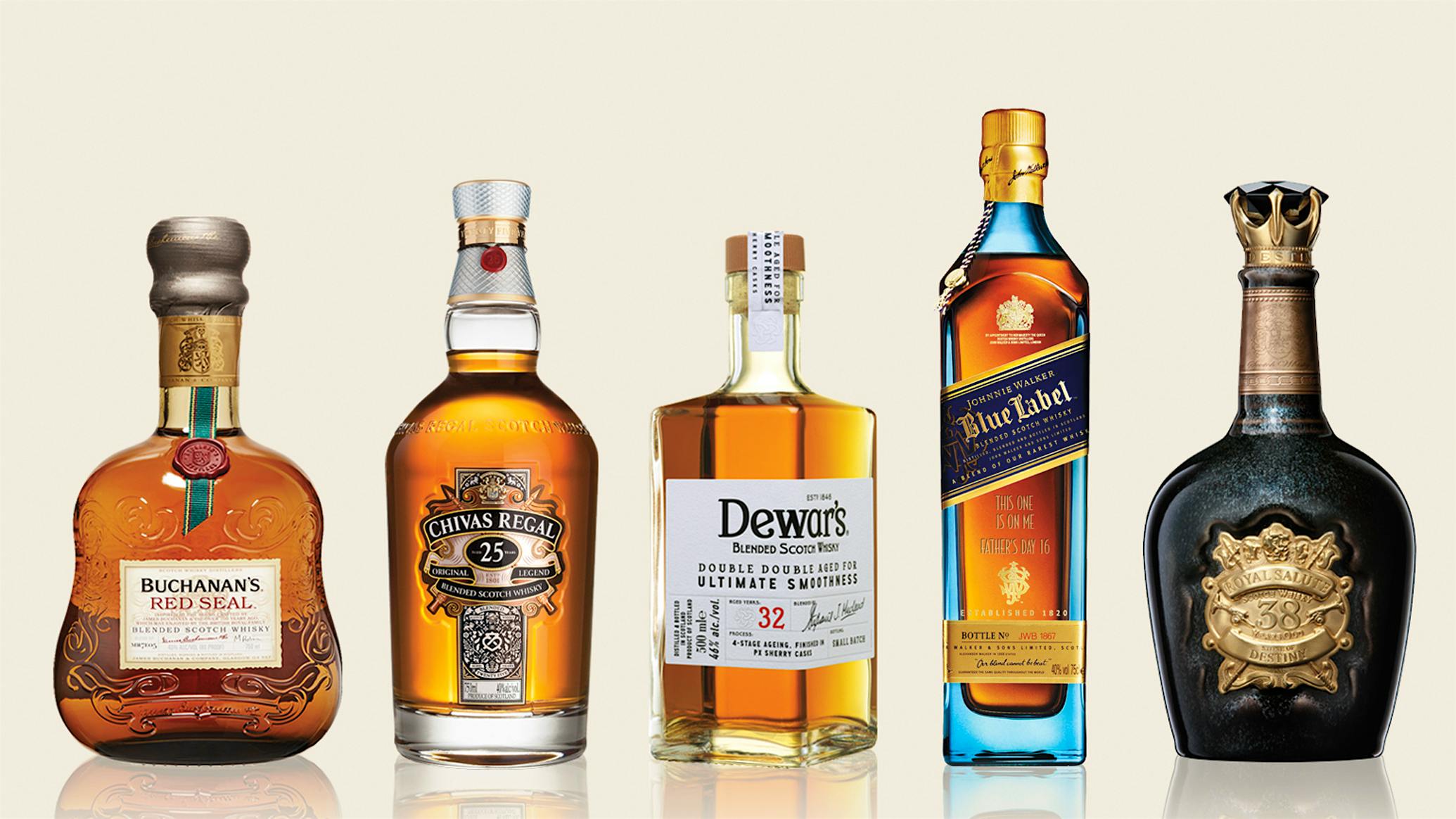 So why are blends sometimes disparaged? The clue is in the definition of how they are made. The average blend is not simply a mixture of single malt whiskies (that would make it a blended malt, see sidebar). Blended whisky is also made with grain whisky. And malts and grains can be viewed very differently.
The term malt defines a whisky that is made with one cereal grain—barley—and distilled in a copper pot still. Those two aspects make them expensive to produce, as barley is generally more expensive than other grains, and the pot still method is slow and laborious. The stills operate one run at a time and have to be cleaned frequently. Only the middle section of a distillation is fit for drinking. The parts that come off the still first and last contain impurities and have to be redistilled.
Grain whisky is made with a combination of grains, including corn, rye, wheat and oats as well as a small portion of barley. It is also produced in a column still made of stainless steel. Variously called a Coffey still and a continuous still, it doesn't make whisky in separate runs, but as the name suggests, continuously.
Furthermore, the results do not contain impurities that need redistilling or long aging to be palatable. But for all their economy, grains don't share the romance of malt. A hundred-plus malt distilleries dot the Scottish countryside. Their quaint buildings, often boasting pagoda chimneys, hide out in glens. The seven grain distilleries of Scotland are massive industrial plants that feed the entire industry.