Rare Cigars Up For Online Auction
The final online auction of the year for British retailer C. Gars Ltd. is in progress, with bidding closing tomorrow. Many of the lots are of vintage Cuban cigars.
An early 1980s Dunhill Don Candido Selección No. 506, which had attracted 10 bids as of this writing, was already up to £7,400 ($10,165). The cigars are standard corona gordas, measuring 5 5/8 inches long by 46 ring gauge.
Always an auction favorite, Cuban Davidoffs tend to draw heavy bids. A box of 25 Davidoff Château Latour (5 5/8 by 42) from 1986 had five bids, the latest up to £3,100 ($4,258). Even older, a box of pre-embargo Dunhill H. Upmann No. 205, 5 1/2 by 42, is up for a starting bid of £4,000 ($5,500).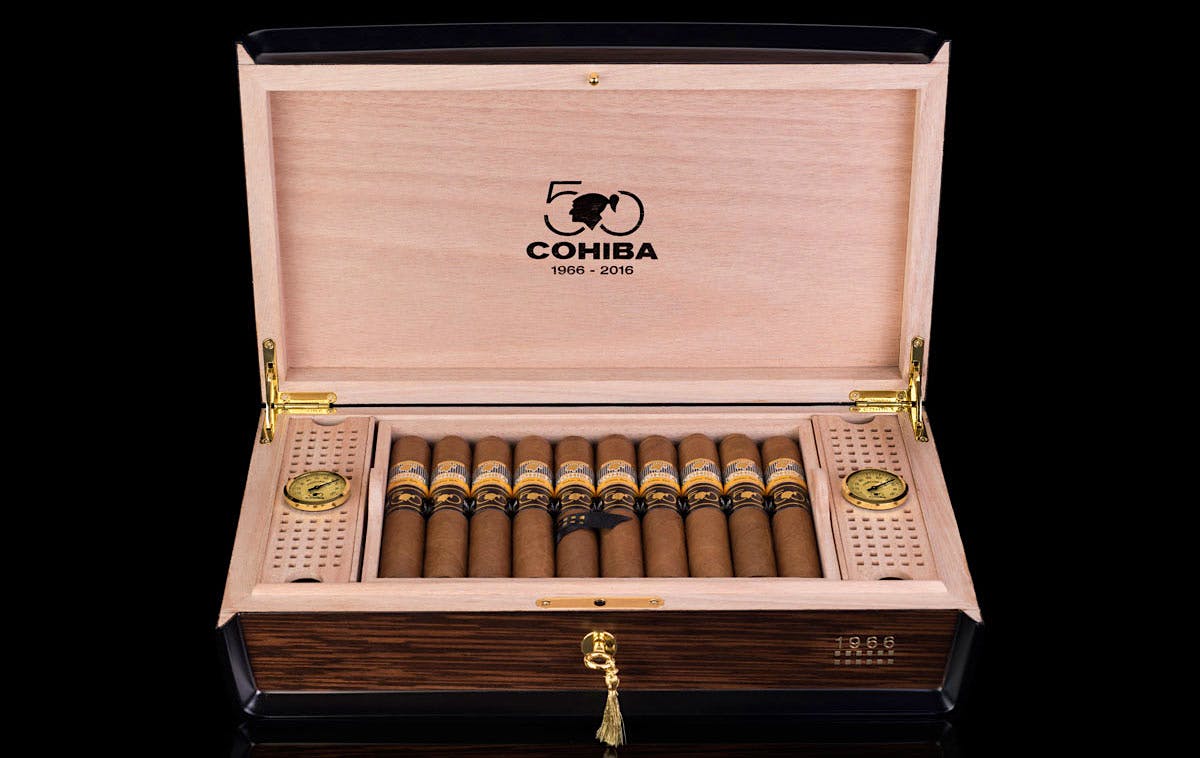 Not all the lots are old. The auction includes some high-profile newer smokes, among them a limited-edition humidor of Cohiba Majestuosos 1966 from 2016. The box had 15 bids as this article was written, for £12,600 (about $17,310). A box of Hoyo de Monterrey Gran Reserva Double Coronas, which were only rolled three years ago, has a bid for £2,500 ($3,400).
There are also many lots of partially filled boxes.
To view the lots, visit onlinecigarauctions.com.