Montecristo Línea 1935 Shipping Next Month
The Montecristo Línea 1935 cigars are finally coming to market. Introduced more than one year ago at the 2017 Festival del Habanos, the new Montecristo line saw one brief appearance last November when it was presented at a party in Spain. Since then the world has been waiting. Now, Habanos says the wait is over, and has announced that the cigars "will be available in a couple of weeks in all markets around the world."
Habanos is presenting the Montecristo Línea 1935 as not only the most full-bodied Montecristo cigar, but also the "most premium." It will probably be the most expensive, too, though retail prices around the world have yet to be established. The new 1935 brand joins the original Montecristo line, which is billed by Habanos as medium-full, and the Montecristo Open line marketed as medium bodied.
The Montecristo Línea 1935 comes in three sizes: Leyenda at 6 1/2 inches by 55 ring gauge (Maravillas No. 2 in factories); Maltés, measuring 6 by 53 (Sobresalientes in factories); and Dumas, 5 1/8 by 49 (or Prominente Corto in the factory).
The Leyenda is the same size as the Montecristo 80 Aniversario, which was released to celebrate Montecristo's 80th anniversary.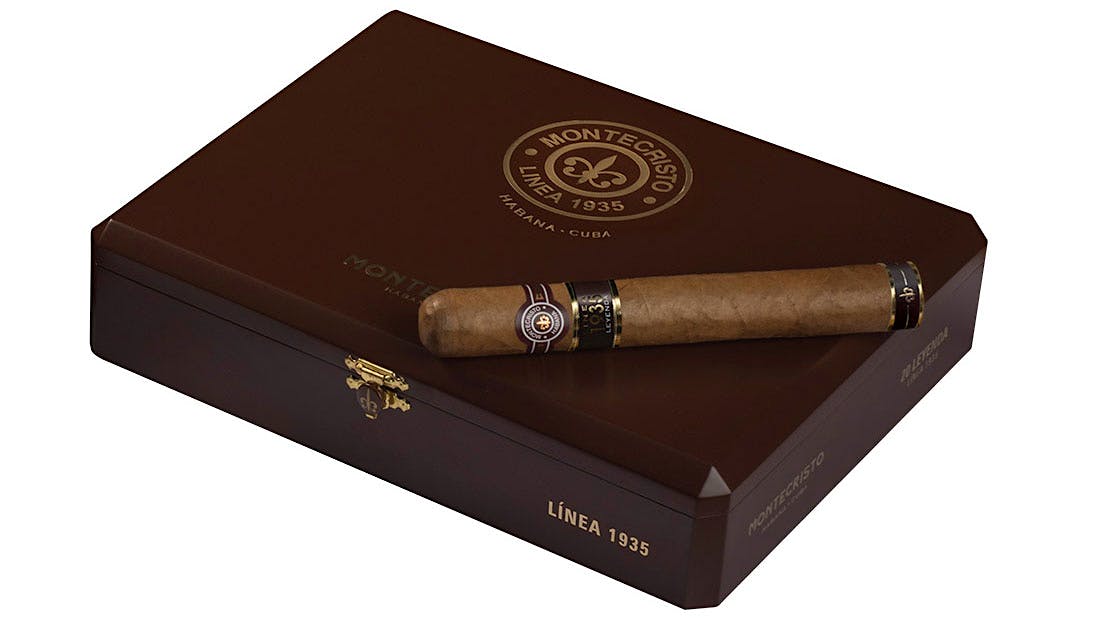 All Montecristo Línea 1935 cigars come packaged in sleek wooden boxes of 20 milled with beveled edges and painted with a glossy brown finish that Habanos calls a "Carmelite lacquer."
The cigars will wear the standard Montecristo band as well as a secondary band indicating the series and size and a third foot band.