Marvin Samel, Formerly Of Drew Estate, Creates Film With A Cigar Theme
Cigars play an important supporting role in the new film iMordecai, created, directed and co-written by Marvin Samel, cofounder of Drew Estate. Samel, who left the cigar business about five years ago, made the film as an homage to his parents, particularly his father Mordecai. The movie was shown on January 13 at the opening night of the Miami Jewish Film Festival, and will be screened again this Saturday at the Michael-Ann Russell Jewish Community Center in Miami. It's presently being shopped for a buyer.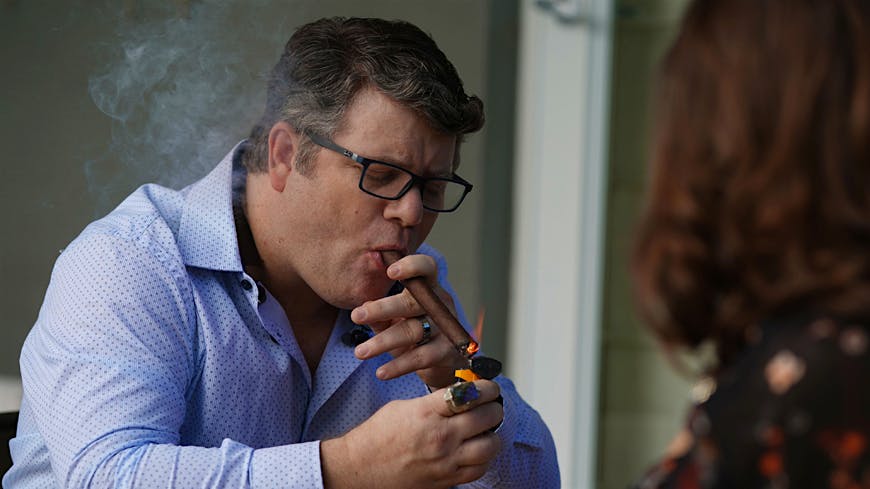 The film stars veteran actor Judd Hirsch (the star of the legendary TV show "Taxi") as Mordecai Samel, who was born in Poland in the 1930s and found himself in a war zone contested by Nazi Germany and the Soviet Union. As a young boy he and much of his family fled, but several family members were killed in the Holocaust. As an 80 year old living in Florida, he's struggling to come to terms with retirement, the newfound diagnosis of his wife's dementia, and his son's struggle with a fledgling cigar business. He finds inspiration when his son buys him a new iPhone, opening up a world of music and technology and charging him with a newfound energy.
Marvin Samel describes iMordecai as a coming-of-age story. "This coming of age took place when he was handed an iPhone in his 80s," he says. "He became alive again. I made this film to honor my parents, and I wanted every shot to be personal."
Carol Kane (The Princess Bride) plays Fela Samel, Mordecai's wife, and Sean Astin (The Lord of the Rings) portrays his son Marvin, who is waiting on the perfect cigar blend, and trying to sell his struggling cigar company. Astin fires up in the movie, and cigar aficionados will recognize a few faces in a scene that appears late in the film, when the Samel character is presenting cigar samples to a group played by Samel, Jeff Borysiewicz (of Corona Cigar Co.) Christian Eiroa (of CLE Cigars), Abe Dababneh (of Smoke Inn), Ryan Leeds (Empire Social) and Erik Espinosa and his son Erik Espinosa Jr. of Espinosa Cigars. 
Samel began working on the project seven years ago, when he was depressed from his mom's diagnosis and the 2014 sale of Drew Estate to Swisher International. Samel stopped working with the company in 2017. 
"This is my love letter to the cigar industry. I wanted to create a world where the audience gets a taste of what it's like to be a cigarmaker," said Samel. "Just like every good cigar tells a story, I had a story to tell from my heart….I feel great about it."