La Palina Goldie Gets Thick New Size
The newest size of La Palina Goldie, a limited-edition cigar that is released annually, is expected to start reaching retailers next month, and it is the thickest Goldie La Palina has ever made.
Released as a single size each year, the Goldie line was created in 2012 to honor the achievements and contributions of women. It was named in homage to Goldie Drell Paley, the wife of Sam Paley, who founded the La Palina brand in 1896.
The new size is called the Laguito No. 6, and it measures 6 1/2 inches long by a hefty 56 ring gauge. While it's fatter than other Goldies, it is topped with the flag-style cap found on all of the previously released sizes. The cigar features an Ecuador Habano wrapper, Ecuadoran binder and a mix of fillers from the Dominican Republic and Nicaragua. According to the company, the Nicaraguan fillers include a small amount of medio tiempo—a sought-after sprouting of small leaves that infrequently appear on the highest part of some tobacco plants.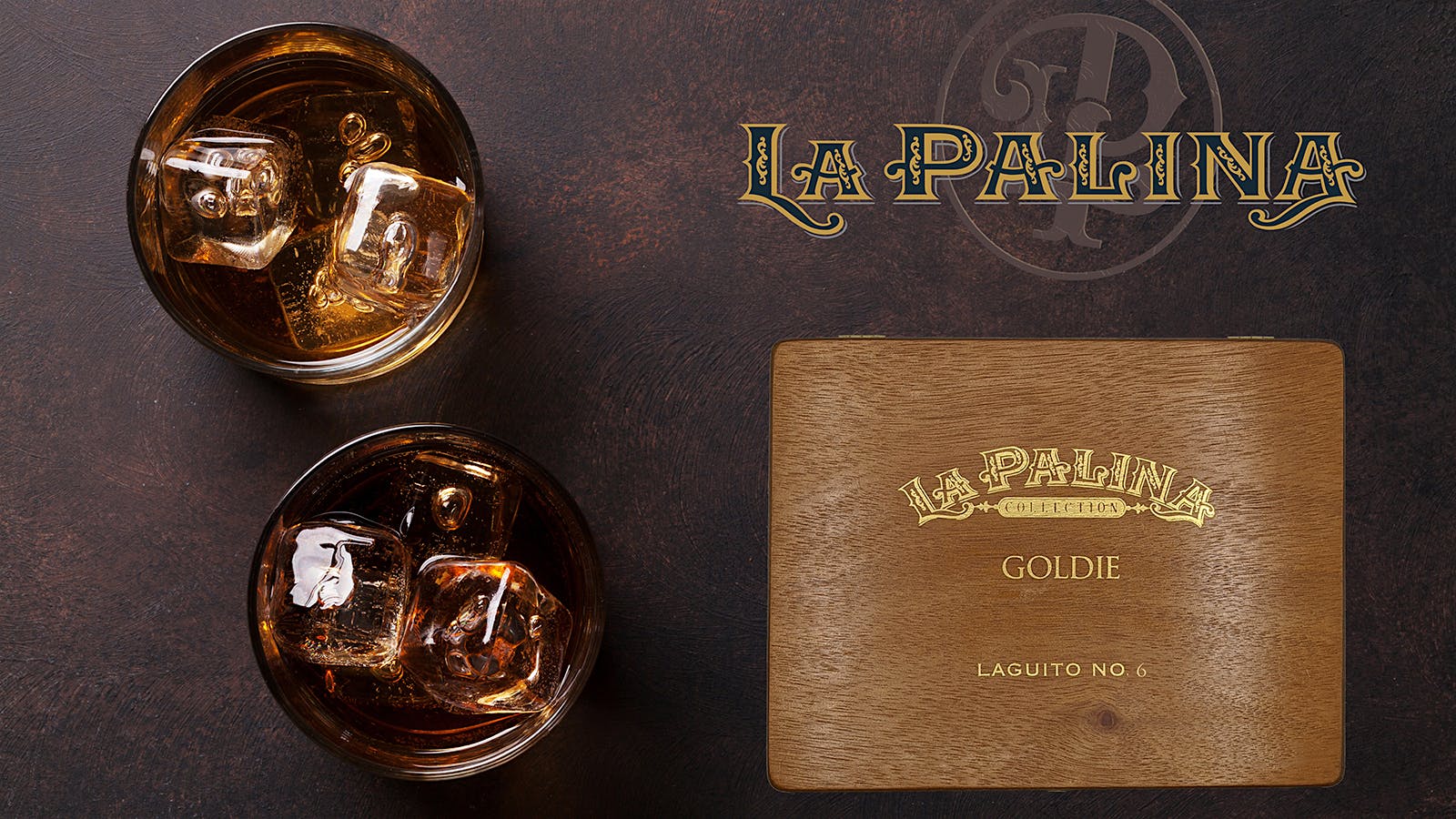 Limited to a production of only 1,000 boxes (each with 10 cigars) the Goldie Laguito No. 6 is made by a single cigar roller at the El Titan de Bronze factory in Miami's Little Havana neighborhood. The Goldies were originally made by talented cigar roller Maria Sierra, who rolled each Goldie from their release in 2012 until her retirement in 2017. Sierra passed away in 2019 at the age of 70.
The Goldie Laguito No. 6 will retail for $23 per cigar.
An exact release date has not been announced but the company stated the cigar should be on shelves before Thanksgiving.