How To Spot A Fake Hoyo De Monterrey
In 1865, tobacco grower José Gener registered the Hoyo de Monterrey brand, which is named after the Basin of Monterrey, a fertile plantation near the Vuelta Abajo region of Cuba bought by Gener in 1860.
The brand is best known for its Double Corona vitola, as well as the Epicure line extension. Double Coronas wear a different band (see below), while Epicures are denoted by their secondary band that reads "Epicure Especial" on them, along with the vitola name.
The brand also includes range of thinner ring gauge vitolas called the La Hoyo Series, some of which do not wear a band of any kind. (One vitola, the Hoyo de Monterrey Palmas Extra, wears a unique red and gold band.)
The standard Hoyo de Monterrey band is mainly white, with a brilliant red logo in the center that includes the brand name in white lettering. Some other key elements include:
1) Embossed Scrolling
Unique, gold scrolling flanks the center logo on both sides. Run your fingers the gold and you will feel it is embossed.
2) Embossed Gold
The gold, dotted border along the top and bottom of the band is embossed, as is the ornate crown of the center logo.
3) Embossed Lettering
The words "Hoyo de Monterrey" in the center logo are raised.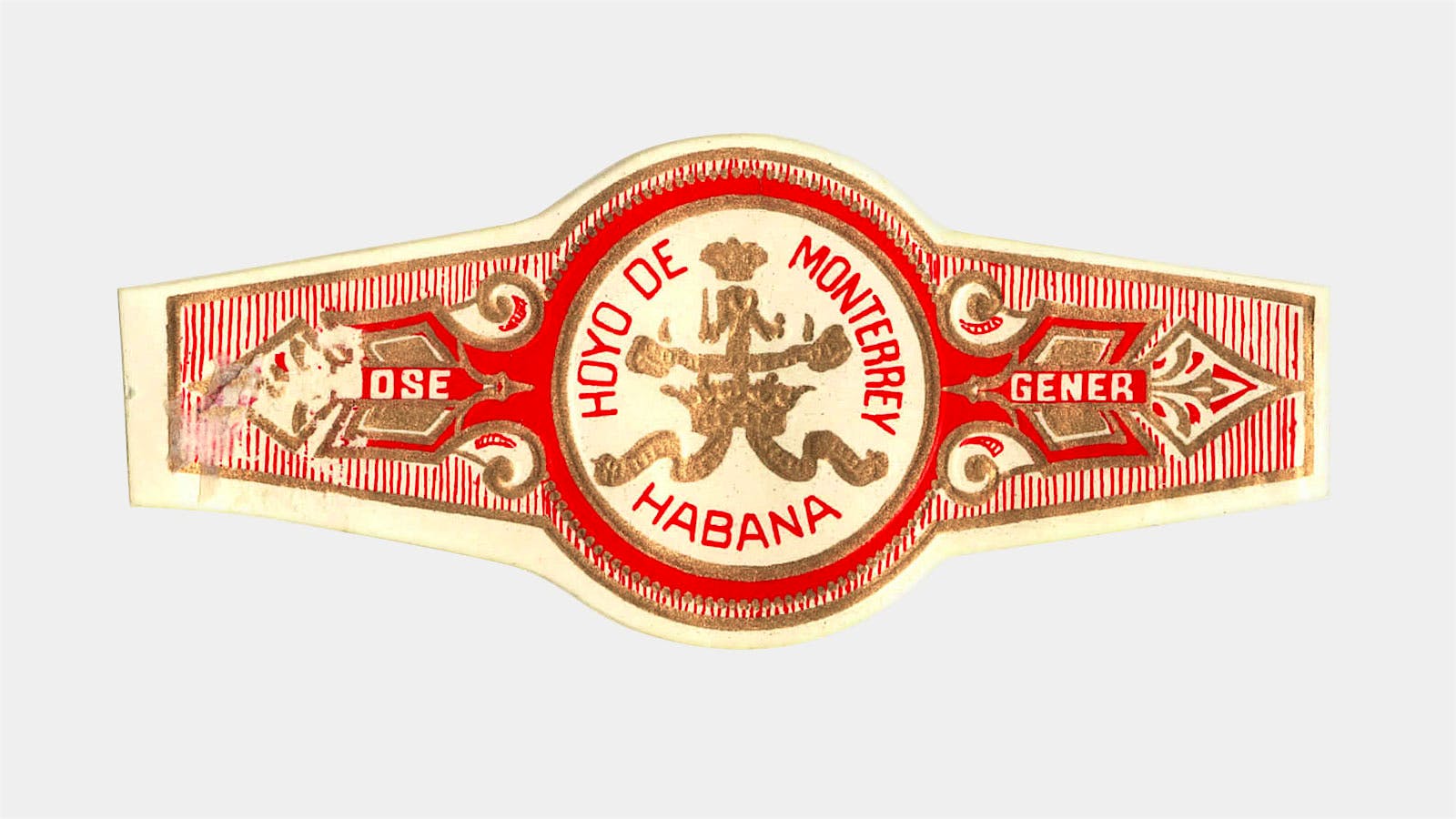 ---
Submit A Fake
Think you may have purchased or smoked a fake Cuban cigar? Let us be the judge. Send any questionable Cuban band(s), along with a brief description of how/where you obtained the cigar(s), to our office address below. Due to the high volume of mail we receive, a response isn't guaranteed.
Cigar Aficionado 
c/o Counterfeit Cigars
825 8th Avenue, 33rd Floor
New York, NY 10019