How Cigar Aficionado Tastes Cigars
Every cigar that appears in the tasting section of Cigar Aficionado or Cigar Insider is rated blind. That means in order to remove any prejudice or brand familiarity a taster might have with a cigar, each one is presented to our tasting panel without their original cigar bands.
Before the review, a tasting coordinator—who is not a member of the panel—buys cigars at retail to assemble a tasting. Most of the cigars we rate are purchased at retail.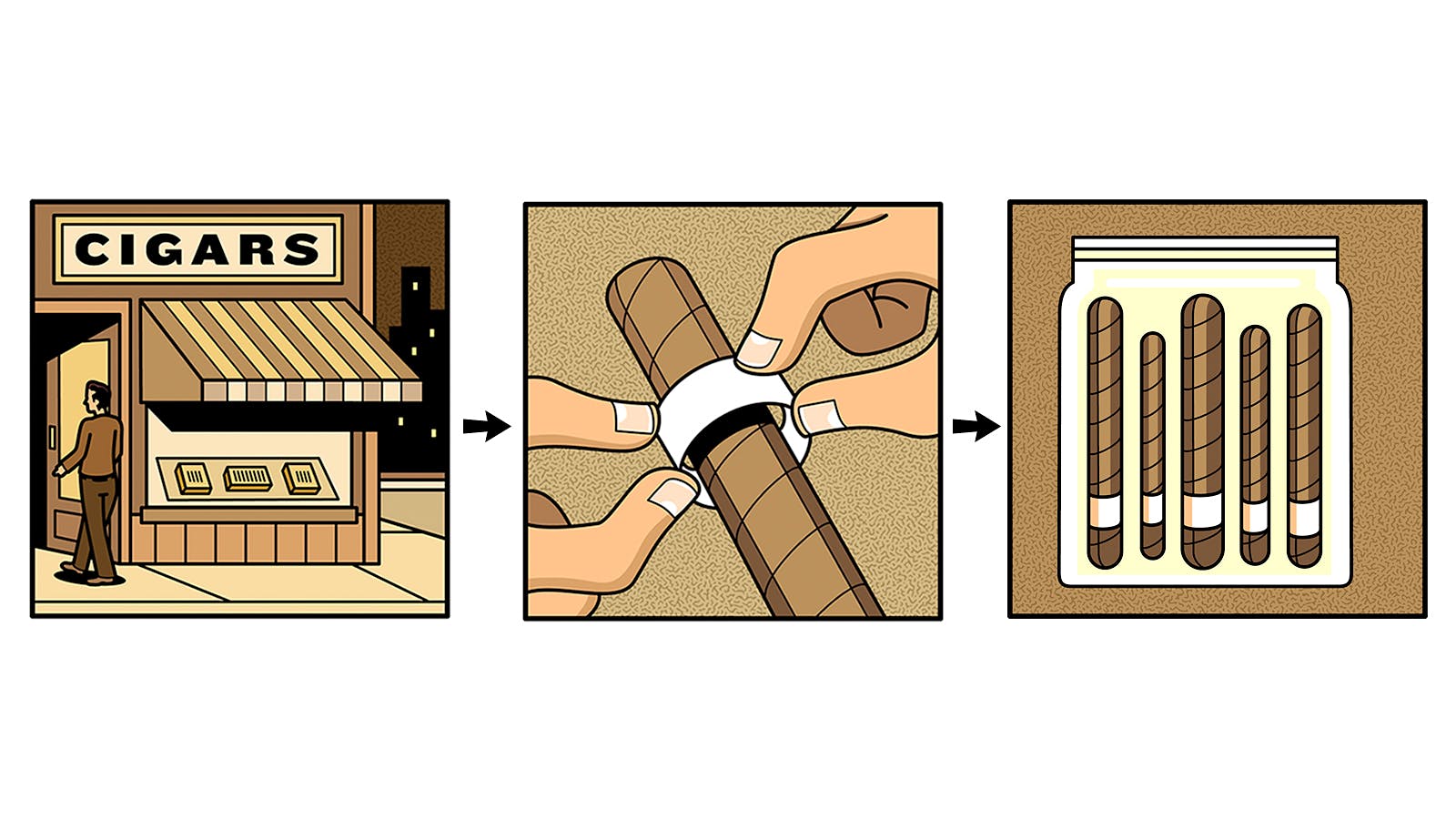 The coordinator creates a code, placing a number on separate, generic white labels. Each test cigar gets its own label, corresponding to the code. Only the tasting coordinator knows the true identity of each cigar.
The coded cigars (which are always kept in humidified conditions, either being stored inside a walk-in humidor or in bags outfitted with Boveda humidification systems) are then given to the panel members, who smoke the cigars independently, and rate each cigar based solely on its merits: construction quality, draw and burn performance and most importantly—its taste characteristics and complexity.
The raters do not know the price, country of origin or any other detail about the cigar until the test is complete and the scores are finalized. This is the way Cigar Aficionado has been reviewing cigars since 1992.