Davidoff's Dominicana Line Coming in May
Davidoff of Geneva is celebrating the Dominican Republic and its cigar culture with a new limited-edition line of cigars that emphasizes Dominican tobacco. Aptly called Dominicana, the new smokes should reach retailers by the end of May.
The Dominicana line is part of Davidoff's White Band Collection. According to Davidoff, all the tobacco in the Dominican filler is from a 2014 harvest (note the 2014 footband). These tobaccos include San Vicente, Piloto Cubano and Corojo '99. They're held together by an Ecuadoran binder classified by Davidoff as Hybrid 151, and a wrapper grown in the Yamasá region of the Dominican Republic. Called H-257, the wrapper is also a hybrid tobacco that the company considers an "evolution" of the Dominican Yamasá H-133 wrapper, which was the cover leaf used for the now discontinued Puro d'Oro line.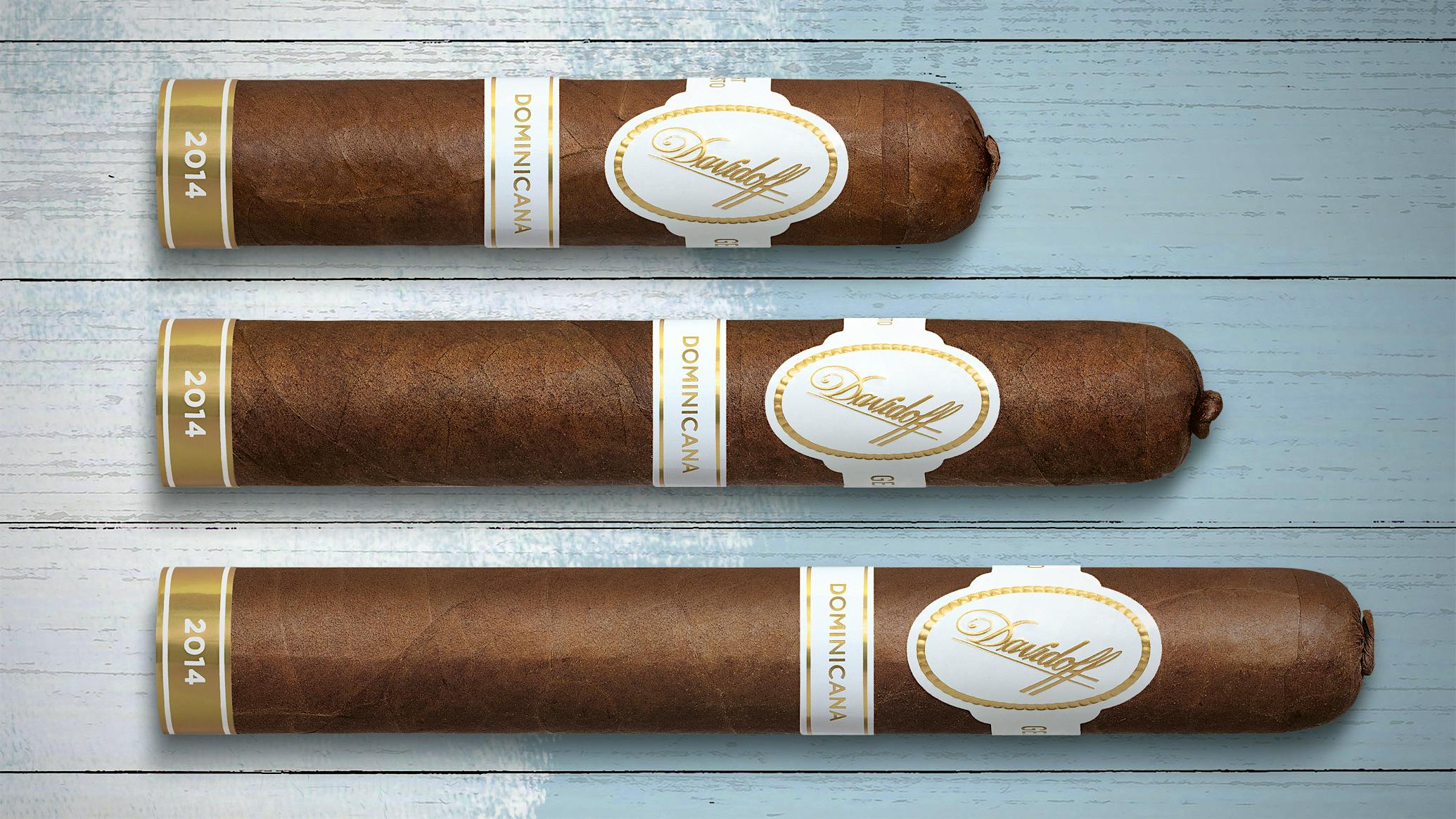 Dominicana was blended to be medium- to full-bodied in strength, and will be available in three sizes: Toro, measuring 6 inches by 54 ring gauge ($24); Robusto, 5 1/8 by 52 ($21.50); and Short Robusto, 4 by 50 ($18.50). All three are topped with pigtail caps and come in boxes of 10.
The new line is rolled at the Cigars Davidoff factory in the Dominican Republic. Davidoff says that the brand will be produced until it runs through its inventory of the 2014 tobacco used in the blend.