Cuba's New H. Upmann Robusto Añejado Shipping Soon
According to Habanos S.A., the cigar has been aging for between five to eight years
The H. Upmann Robusto Añejado is being released by Habanos S.A. and is expected to be available around the world in the next few weeks, the Cuban cigar monopoly announced today. The robusto, which measures 4 7/8 inches by 50 ring gauge, has been aging for between five to eight years, according to Habanos. The cigars will be sold in 25-count boxes, but there was no confirmation about how many cigars in total will be shipped.
The H. Upmann Robusto Añejado size is not part of the standard H. Upmann portfolio. An H. Upmann Robusto has been produced before for special releases: As part of a sampler pack (Selección Robustos); for a duty-free travel humidor in 2007; and as an Edición Limitada in 2012. H. Upmann, however, is one of Cuba's brands without a traditional robusto in its gallery of vitolas.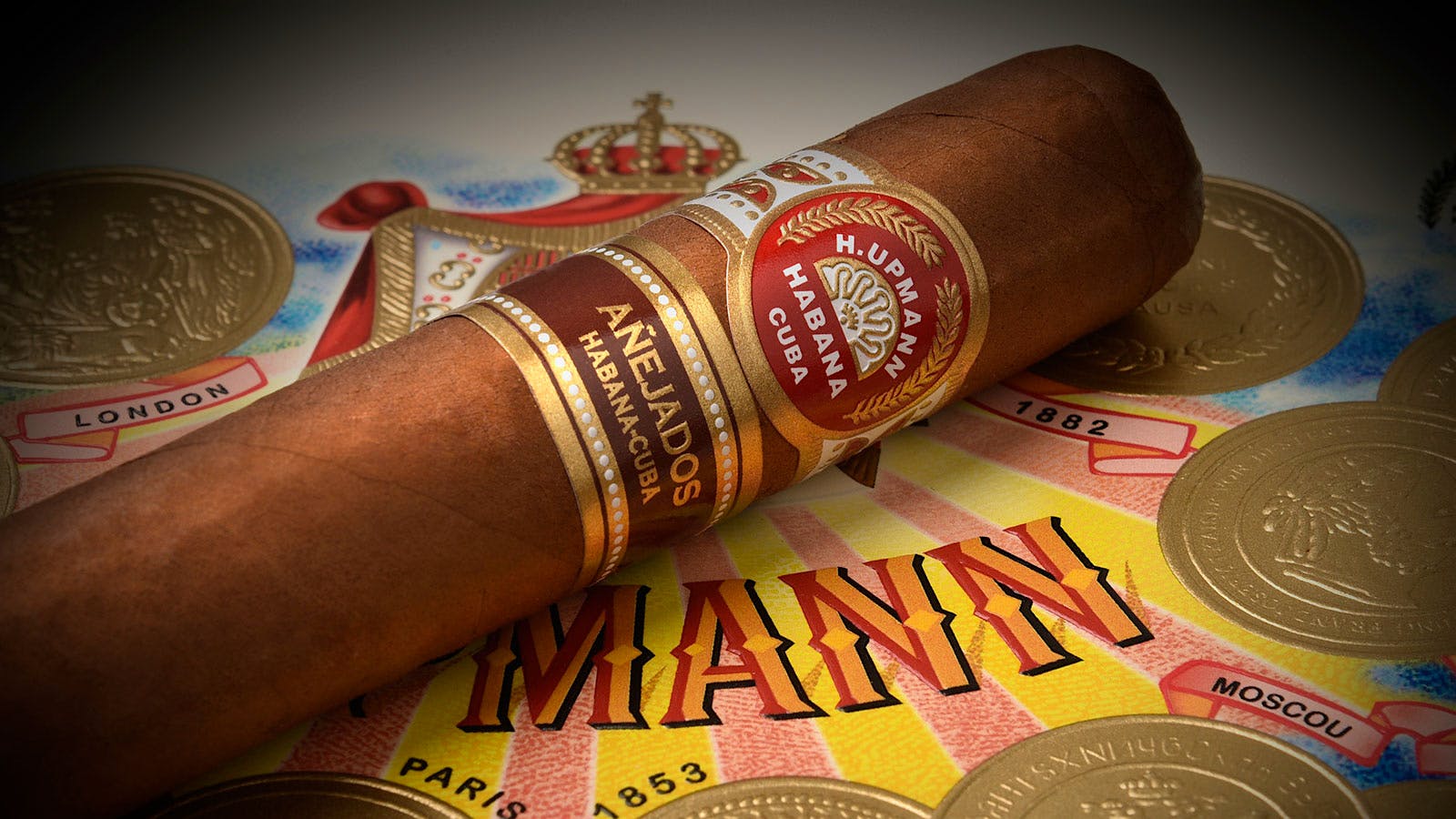 The new cigar joins an existing portfolio of four Cuban Añejados that have been steadily released since 2015. The original release in 2015 included the Romeo y Julieta Pirámides Añejados (6 1/8 by 52) and the Montecristo Churchill Añejados (7 by 47). Then in 2016, the Partagás Corona Gorda Añejados (5 5/8 by 46) and the Hoyo de Monterrey Hermosos No. 4 (5 by 48).
The Añejado cigars all have secondary bands with the Añejado designation. According to Habanos, the cigars have been aged in their original boxes. The boxes are then opened, and each cigar checked, before the word Revisado (Spanish for revised) is stamped on the bottom. The boxes also are stamped with the original date when they were packaged.