Collecting Cuban Cigars
How Cuban cigar smokers around the world buy for future consumption, and for investment
A cigar collection? It is easy to hear those words and think, what's that? Most people in the United States buy cigars for daily consumption and rarely think about laying down a dozen or more boxes every year of their favorite smokes only to break them out years later. The reality is that serious Cuban cigar smokers in many countries buy, store and age cigars as a normal practice, one that can pay huge dividends in terms of smoking pleasure and even financial gain.
But if collecting cigars is a standard practice, what are the rules? How many boxes of a particular cigar should you buy when planning to age them? What's the best temperature and humidity for storing? When is the optimal time to open a box of cigars and start smoking? What kind of investment is needed to create a great collection? And which of today's cigars are collectors looking to lay down, not only in anticipation of smoking them, but maybe selling them at auction at some point in the future?
Amir Saarony, a Canadian collector, visits Havana two to three times a year. He buys a box that attracts him when he visits, asking the shop to set aside four to six more boxes of the same cigar. His favorite cigar to buy for aging right now is Trinidad, mostly the Fundadores, but also the Coloniales and Reyes. "I smoke the open box during my trip, and I always tell the shop I will buy the rest of the boxes based on my experience with the first before I leave," Saarony says. "I have yet to not return and buy the rest."
Robert Fox, who is one of the principals in James Fox Ltd. in Dublin, says he always buys at least three boxes of a cigar that he's looking to age. "I smoke one, lay one down and sell the other one. But sometimes I break my own rules and buy many more boxes, if I find I really like them when I start smoking." The Ramon Allones Club Allones Edición Limitada, released in 2015, is one of which he purchased multiple boxes. He so enjoys the H. Upmann Royal Robusto that he buys it every year since it was released in 2011. For everyday smoking, he is now enjoying the new Hoyo de Monterrey Le Hoyo de San Juan as well as the Por Larrañaga Picadores from 2015 and 2016.
"Well, the number is stupid," Saarony says when asked how many cigars he has aging. "It's in the low five figures…too many because it's unlikely that I smoke more than 600 cigars a year."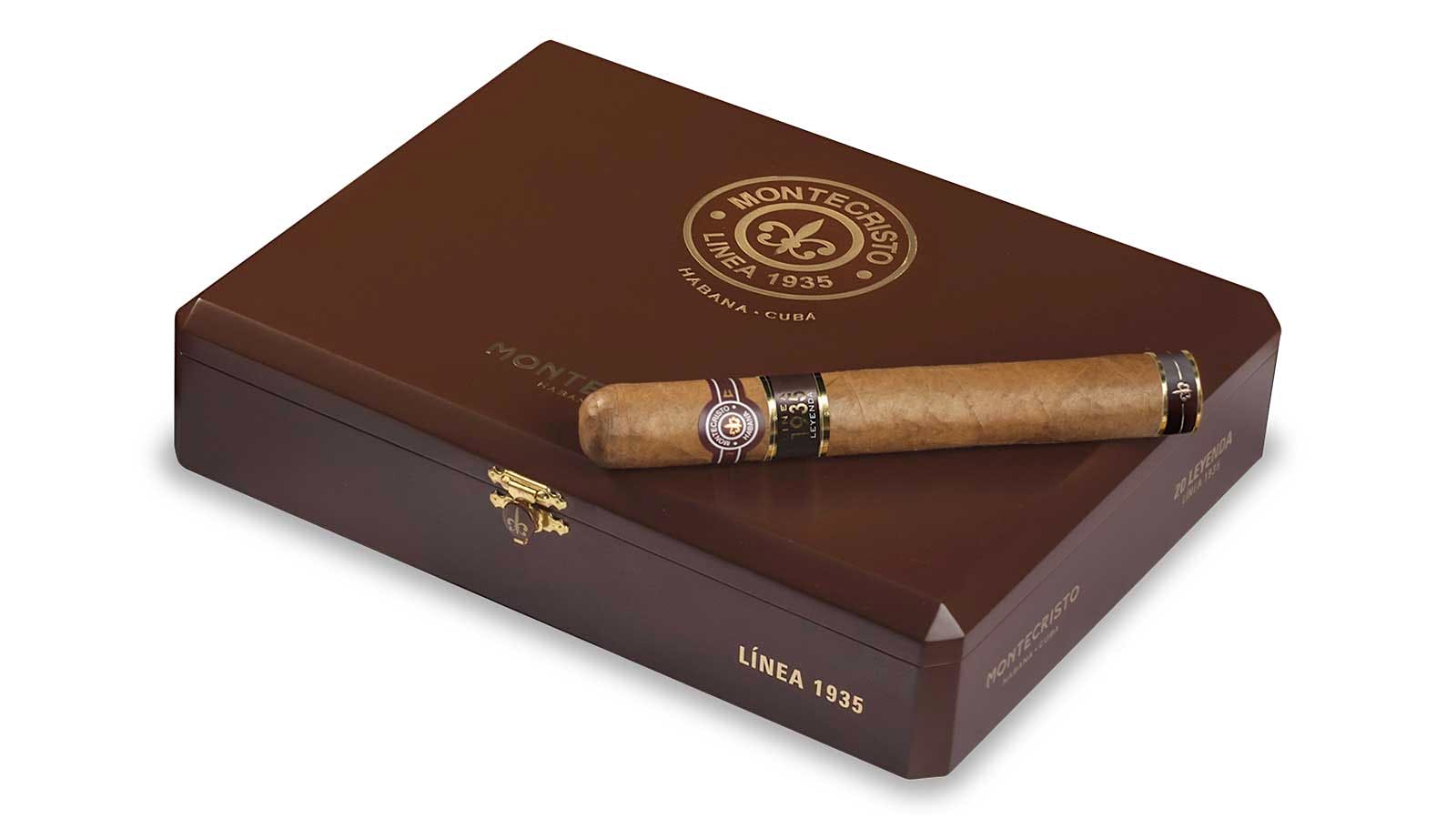 Fox, who has been collecting cigars now for two decades, buys 1,000 to 1,200 cigars every year and smokes between 500 and 600 annually. He says he has so many cigars that he can smoke a different one from a different box from his collection every day for a year. "I do try to smoke one cigar out of each box every six months to a year" to see how they are aging, Fox says. He declined to say how much he spent a year on cigars, although he estimates his collection is increasing between five to 10 percent a year in value. Saarony, who is an independent contractor, says his cigar spending varies year to year. He has spent as little as $3,000 and as much as $20,000.
With that kind of investment, proper storage method is vital. For everyday smoking, the recommended humidity range for cigars is between 65 to 70 percent at a temperature of 65 to 70 degrees Farenheit. But for long-term aging, the consensus among cigar collectors is to keep cigars at much lower levels of temperature and humidity. Most say that 60 percent humidity and a temperature in the low 60s is optimal. Saarony says he keeps his cigars at that range. Fox concurs, citing temperatures of 60 to 65 degrees and a humidity level of 62 to 65 percent. He also places cigar boxes in Ziploc storage bags, which he says slows the movement of moisture. While Fox knows some collectors that keep their cigars at 55 degrees and 55 percent humidity, he says, "I'm too chicken to go that low."
Fox also keeps his cigar boxes closed. "I was told once by an older collector that the nice smell you get from opening a 20-year-old box of cigars doesn't go back in the box when you close it," he says. "The smell has to come from volatile compounds. Why not try to keep as many of those compounds as possible as close to the cigars as possible for as long as possible?"
Both Fox and Saarony like to let a cigar rest at least five years before they consider smoking it regularly. Saarony says that he ideally likes to wait seven years.
Fox also buys cigars in cedar cabinets of 25 or 50 whenever he can, believing they age better than cigars packaged in the standard cardboard containers with paper wrapping, called "dress boxes." He especially likes Ramon Allones Specially Selected, H. Upmann Magnum 46, Por Larrañaga Petit Coronas and the older Hoyo Le Hoyos, such as Des Dieux, in cabinets.
Fox admits that he sometimes buys cigars with the idea of selling them at auction in the future. He says any of the current release Gran Reservas and Reservas have increased significantly in value, as have many of the Edición Limitadas and Regional Editions. The reason, Fox notes, is pretty simple: most of those cigars are special production with small releases. One example he gives is the Ramon Allones Grandes, a Spanish Regional Edition of which only 120,000 were made. He observes that the cigars that increase most in value typically come from countries with strict tobacco shipment laws as retail buyers must travel to the country where the Regional Edition is sold to buy it.
Fox adds that nearly all of the Cohibas since 2000 have performed very well in value, as have some of the Montecristo limited editions.
Andy Ryan, a director at Fox, recommends several cigars for aging, including the Por Larrañaga Magnificos, a U.K. Regional Edition with 2007 and 2008 releases; cabinets of Ramon Allones Specially Selected cigars from 2014 and 2015 and Saint Luis Rey Double Coronas in cabinets of 50. "Very hard to find, and generally very good quality," Ryan notes. "Will age well, possibly forever." Ryan also includes the Por Larrañaga Petit Coronas in cabinets of 50 from 2006 to 2010; Bolivar Belicoso Finos in cabinets of 25 from 2007; the H. Upmann Sir Winston from any year (Cigar Aficionado's No. 5 cigar of 2018); any Cohiba Behikes you can find; the Ramon Allones 225 U.K. Regional Edition from 2015 and the Cohiba Siglo VI Gran Reserva, which Ryan calls the favorite all-time cigar of many collectors.
Ryan has some tips for buying at auction. First, look at the wrappers. He says to be sure they have an oily sheen, and are smooth, without oversized veins. Next, smell the open foot of the cigar to check the essential aromas of the tobaccos. He has one simple rule that applies whether you are purchasing recent-production cigars directly from shops or buying at auction: if you like a cigar now it will probably still be good in 10 or 15 years; but if you don't like it, don't expect it to magically transform in the humidor.
Saarony says that some cigars, such as the Cohiba Gran Reserva, have gone up so much in value that's it's hard to justify breaking open a new box. "I ration the partial boxes I still have, but it is unlikely I will break a complete box unless I win a lottery," Saarony explains. He also has an antique replica humidor full of Partagás Sobresalientes issued by Habanos S.A. in 2007. For now, he's holding onto the humidor for eventual resale.
"As a professional, I believe it is our duty to perpetuate the tradition of aging cigars properly," says Manu Harit, the manager of The Arts Club Dover in London. "And I want to have enough aged Habanos in 10 to 20 years for our aficionados. Stock is crucial. I want those future collectors to be able to get older cigars easily."