Boston Cigar Shop Turns 150
In 1870, the U.S. had only 37 states, a population of 39 million, Civil War hero Ulysses S. Grant was one year into his first presidential term and a cigar shop opened in Boston. Many things have changed in the subsequent 150 years, but L.J. Peretti Co. is still in business, selling cigars, pipes and smoker's accessories. It's one of the oldest cigar shops in the United States.
The "LJ" stands for Libero Joseph Peretti, who emigrated to Boston from Lugano, Switzerland, before opening his shop in 1870. About a decade after he opened the store, he expanded, opening a cigar factory in Boston with some 50 rollers, who crafted blended cigars, as well as Clear Havana cigars, smokes made in the United States from all-Cuban tobacco. The factory even had a lectore, who read aloud to the workers as they rolled cigars, and the store sold a wide variety of cigars, many that retailed for a nickel.
"The highest price was maybe 20 cents, for a handmade, clear Havana cigar," said Stephen Willett, who owns the shop today. "I still have some of the boxes."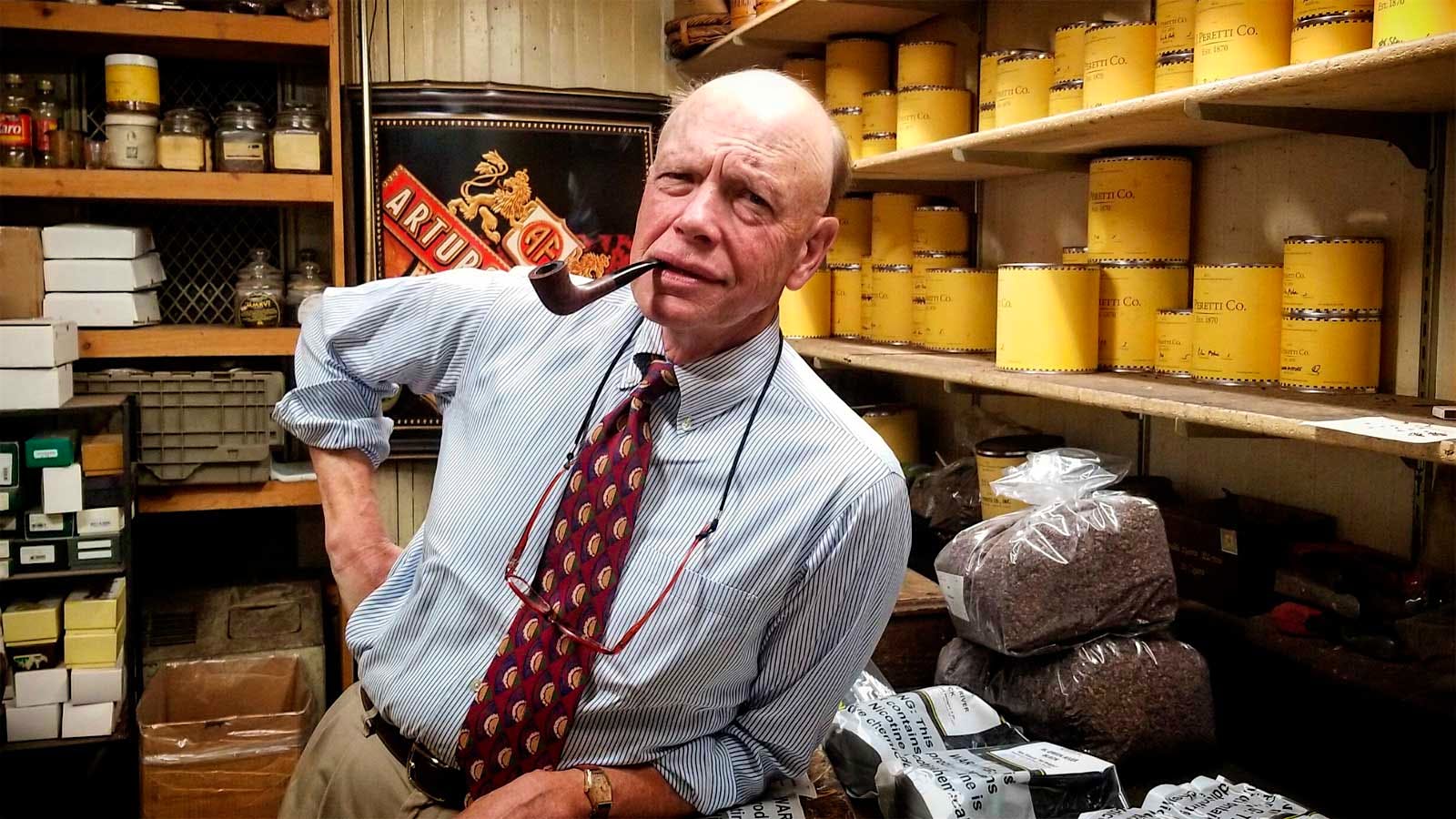 L.J.'s son, Joseph (known as "The Major"), followed his father into the family business, and in 1939 he created Peretti's Thanksgiving Day Blend, a popular, seven-tobacco pipe blend sold every November.
Robert Peretti, Joseph's son, entered the business after World War II; by that time the store had been moved from Boston's North End to the center of town, on Massachusetts Avenue, and there were additional stores in Boston's financial district. Robert created some 80 house blends of pipe tobacco. He died in 2019, at age 98.
The store on Massachusetts Avenue closed circa 1956, to make way for the Mass Pike. The cigar factory, which was open for more than 40 years, is now a thing of the past. There is one Peretti store left in Boston, the shop at 2 1/2 Park Square, right on Boston Common near the city's Back Bay area.
The shop has an extensive selection of handmade cigar brands, and as Peretti marks its sesquicentennial, two of the top-rated cigar companies in the world are making cigars for the occasion: Arturo Fuente and Padrón. And Peretti's pipe tobacco blenders are making a special blend to commemorate the anniversary, called the 1870.
The company is making plans for a formal 150th Anniversary Celebration, with proceeds from the event going to the Cigars for Warriors and other charities benefitting the U.S. military.
"We sell pleasure," said Willett. "Generations of Perettis and their employees have worked extremely hard—they put in long retail hours and developed strong relationships with both customers and suppliers alike. Having those deeply established relationships with cigar manufacturers and pipe makers and beyond is invaluable. It enables us to make rare, hard-to-find products available to our customers on a consistent basis."