BlackTail Serves Cuban Cocktails From Another Time
BlackTail bar brings Old Havana cocktails to modern-day New York City
So I didn't make it to Cuba this year. Come to think of it, I didn't even make it to Little Havana in Miami. So what do I do in New York City when I'm thirsting for a Cuban cocktail? The answer is found in a second-story walk-up called BlackTail. It's all the way at the tip of lower Manhattan in Battery Park. Mind you, when I say Cuban cocktails, I'm not talking about Mojitos and Cuba Libres—both fine drinks, of course, and I've even sipped a few on the Port of Havana, so I mean no disrespect to the standards.
But BlackTail veers off in a different direction. During the Prohibition Era, liquor-deprived U.S. citizens often took quick flights to Havana where their drinking freedom was restored for a few days. Because of this influx of Americans who couldn't drink at home, there was a mini boom in Havana of bars that catered to American weekenders. The air taxis they flew in on were called BlackTails.
The team behind BlackTail claims to have researched the Cuban drinks of that era, and, through the lens of modern-day mixology, brings this style of cocktail from Old Havana to modern-day New York City. Notice I use the word style. I am not sure how deep the erudition, how accurate the rendering, nor how many creative liberties have been taken. I wasn't alive during Prohibition and I haven't done a single lick of research myself.
What I can say is that the bar at BlackTail is beautiful and its design brings me right back to the Floridita bar on Obispo Street in Havana. You might know Floridita. It's the place universally credited with inventing the Daiquiri. Despite the more complicated drinks, BlackTail was sure to not snub this Cuban classic, so yes, they serve a Daiquiri—and it's every bit as good as the one in Havana, minus the brain freeze.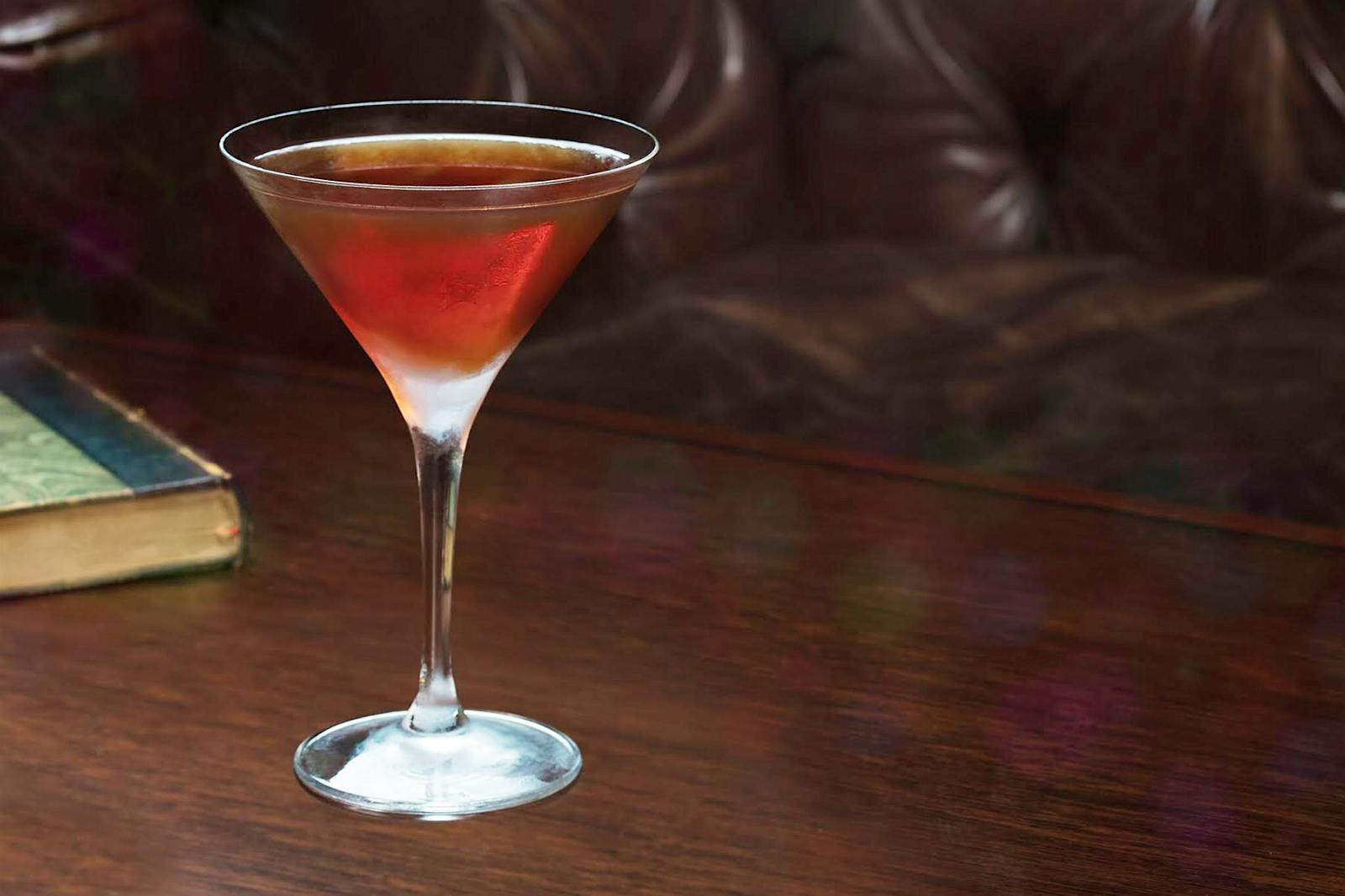 Forget for a moment that BlackTail was named Best new American Cocktail Bar by the Spirited Awards. I've been going here since before they won the accolade, so this has nothing to do with chasing down the best bars of the country. It has more to do with exploring a very specific, and maybe even forgotten part of Cuba's cocktail history.
The drinks are broken down into five sections: Highball, Punch, Sour, Old Fashioned and Cocktail. And while there are certainly Daiquiris, Rum-and-Cokes and Mojitos on the menu, I recommend going outside your cocktailian comfort zone and trying something like a Yankee Dollar, which is a combination of Bourbon, peated Scotch, peach, barley syrup, lemon and soda. Or perhaps a Gulf Stream, a bracing mixture of mezcal, Irish whiskey, overproof rum, falernum, apple, dill, lime and maraschino. Even more experimental, the bright and refreshing Sunshine Superman: Blanco tequila, cachaça, lemongrass, guava, lime, ponzu, egg-white.
If drinks like these seem to go too far off the rails, you can always start with a Piña Colada and ease your way into BlackTail's exotica from there.
BlackTail serves food, too. The last time I ate there, I ordered a Cuban sandwich on the menu made with rabbit (most likely a nod to BlackTail's sister cocktail bar, The Dead Rabbit). Seems they've since eighty-sixed the rabbit and went more traditional. It was a very tasty sandwich, but I guess there are some classics you just shouldn't mess with.
Unlike Floridita you can't smoke at the bar, but it's easy enough to step outside when you're finished and puff away on the pier while looking south across New York Harbor toward Havana.