Aging Room Pura Cepa Gets A Lucky Launch Party In NYC
Rafael Nodal is a superstitious guy. At least that's what he tells me at the Aging Room Small Batch Pura Cepa launch party in New York City's Carnegie Club.
"I admit it, I'm superstitious," says Nodal. "We launched Aging Room F55 here and it made No. 2 Cigar of the Year. And Plasencia released Alma Fuerte here and that cigar made Top 25. But I love New York and am always looking for an excuse to come up here anyway."
Nodal has been very busy lately. Ever since he took on a position with Altadis U.S.A./Tabacalera U.S.A. as head of product capability last year, his responsibilities have been quite numerous. On top of developing new brands for both Altadis and his own Aging Room lines, which Altadis now distributes, he travels in a global triangle, splitting time between Spain—where Altadis is headquartered—the Dominican Republic and the United States.
The jazz band starts its first number and the sharply dressed Nodal shakes hands and gives each guest an Aging Room Pura Cepa. This cigar is a collaboration between Nodal and cigarmaker Nestor Plasencia, who produced this cigar at his factory in Nicaragua. Most Aging Rooms are made in the Dominican Republic at Tabacalera Palma, but Nodal isn't afraid to experiment. 
He wanted a cigar that captured the essence of Nicaragua's growing regions, as the cigar is a Nicaraguan puro. But he was also inspired by the Cuban Montecristo 80 Aniversario. He was impressed by its character and structure. So the Cuban Monte 80th was also on his mind when formulating the blend with Plasencia.
It was a swell party. A representative from The Dalmore Scotch was on hand pouring the Port Wood Reserve and the Cigar Malt. Did you know that the Dalmore's Cigar Malt is aged in Cabernet wine casks now? I didn't. Both made a predictably good pairing with the cigars and both really teased out the sweetness in Pura Cepa's tobacco. 
After drinking the Scotch neat, I ordered a house cocktail called the Churchill. It's a shaken concoction of single-malt Scotch, Grand Marnier, sweet vermouth and fresh lime juice. If you find yourself in New York City, and you're open to Scotch-based cocktails, I recommend stopping in for one.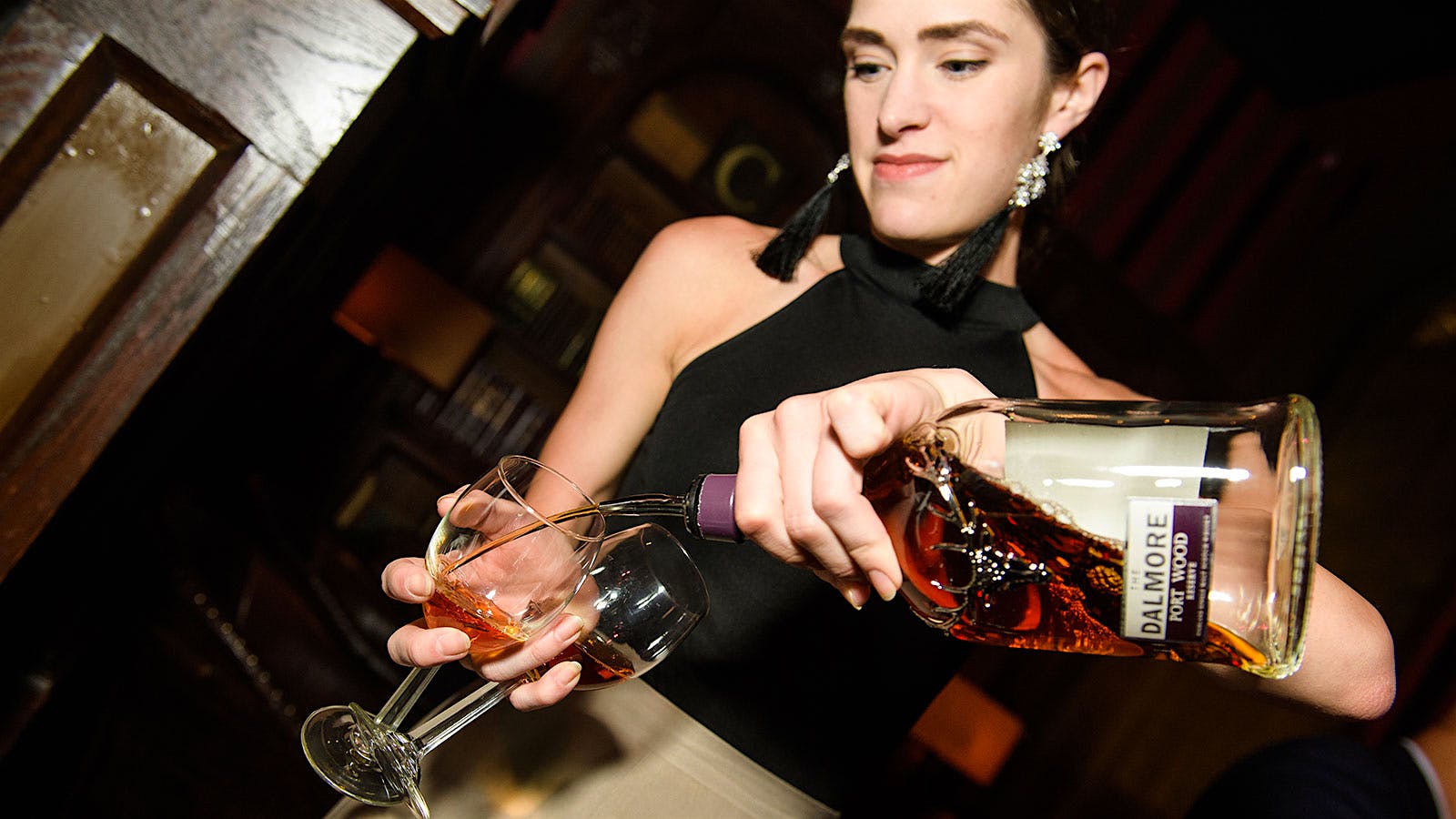 You may have seen the Pura Cepa at your tobacconist already. It started shipping just before the IPCPR trade show in July, so technically, the cigar has already launched. But Nodal felt that it never got the party it deserved. And like he says, any excuse to come to New York and christen a new cigar brand at his lucky spot.