The city of Havana is filled with top-tier cigar shops, and those stores are the bells of the ball when it's Habanos Festival week. The people who come to Cuba from all around the world love cigars, and visiting the shops to see what's available is an important part of the trip.
Even though Cuban cigars are available worldwide (save, of course, for the United States) the prices here in Cuba are exceptionally low, and you can often find things you just won't find in other places. That doesn't mean, however, you won't find everything.
I spent most of Tuesday in cigar shops with my colleague Gordon Mott, moving across the city from place to place, taking notes, flipping boxes and talking to the people who run the stores to see what was there and what was not.
Let's start off by what's not here. First and foremost there are no Cohiba Behikes in Cuba, at least none on shop shelves. It's been bad on previous trips, but I would typically see a box or two here or there, perhaps something open available for sales as a single. This time? Nothing. Every time we asked, we would get a weary look.
When Behikes do come in, they come in tiny shipments, a box here and a box there, and they go out immediately.
You also won't find Edición Limitadas.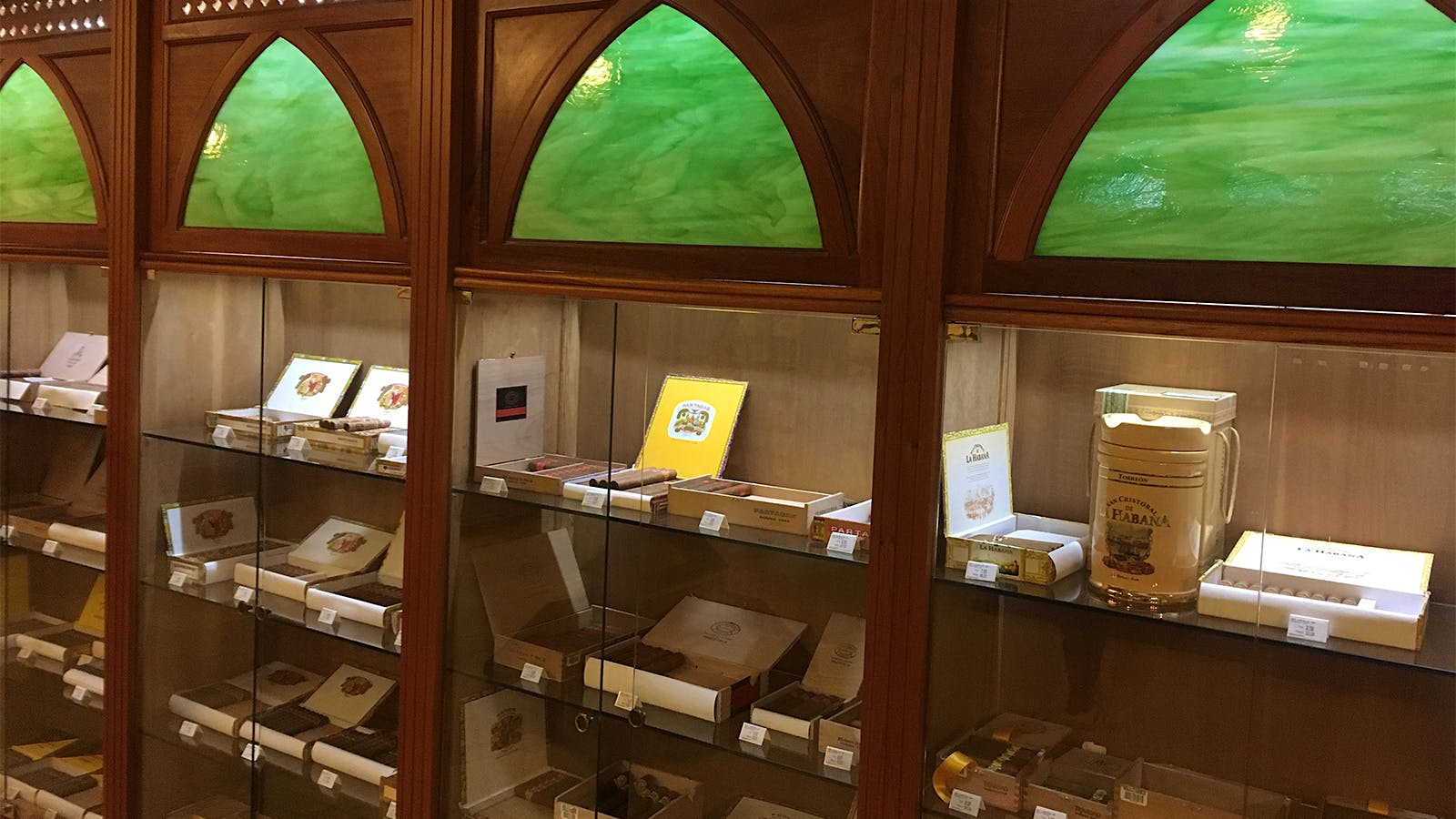 Other Cohibas are also in short supply, particularly the Cohiba Esplendido. I have yet to see a full box in a humidor here. The Casa del Habano at the Habana Libre, which typically has some of the best supplies on the island, had some singles on sale for 23 CUC per stick. (Cuban convertible pesos, also known as CUCs, are the official currency for tourists here, and they are traded one-to-one with the U.S. dollar. However, when you exchange dollars for CUCs, you lose 13 percent. A cigar priced at 23 CUC has an effective cost of about $26.)
The Cohiba Robusto is also a hard find, but we saw them here and there. They're 13.60 CUC per cigar when you can find them, but not every shop has them. The same is true for Siglo VI and Siglo V cigars. Finding the smaller sizes is relatively easy, and I also saw boxes of Medio Siglos in most shops.
The cigars on sale this week in Cuba are fairly fresh, most of them put in the box within the past six months. Probably 90 percent of the box codes we saw were from July 2018 to December 2018, but the majority were marked October, November and December. The odd box here or there was marked 2017, and we saw, perhaps, one marked 2016.
Unlike Cohiba, the Montecristo situation is quite good. Shops are filled with traditional Montecristo sizes, with plenty of No. 2s (a former Cigar Aficionado Cigar of the Year) and all manner of Edmundos, from the Petit to the Double and the original.
The Montecristo Linea 1935 was in abundant supply at only one shop, the Casa del Habano at the Nacional Hotel. This is a shop I visit on every trip, and it tends to have reliably robust supplies of cigars. The new Montes are packed 20 to the box: A box of Leyenda is 314 CUC (15.70 CUC per cigar), Dumas is 224 CUC (11.20/cigar) and the Maltes sells for 276 CUC (13.80/cigar).
While the news was bad for those looking for new smokes, the good news is that smokers of big cigars will be rewarded with ample stocks of most of Cuba's double coronas. I saw plenty of Partagás Lusitanias in cabinets of 50 (567 CUC per box, or 11 CUC apiece). Every shop seemed to have a box or two. There were also plenty of Hoyo Doubles (285 CUC for 25) and loads and loads of Ramon Allones Gigantes.
The Ramon Allones Gigantes is probably the least popular of Cuba's double coronas, but it's a smart buy. Our most recent Cigar Aficionado rating gave it a score of 92 points, and the price is right: 10.45 CUC per smoke, or 261.25 for a box of 25 (about $295). There were also good stocks of Ramon Allones Specially Selected, the brand's robusto size, for 6.05 CUC apiece ($6.83) or 151.25 CUC per box ($171).
The prices I have seen are unchanged from recent previous visits—for now. The box prices look identical on what was charged last year, the year before and even five years ago. People I've spoken with expect that to change soon, which is easy to understand. Prices on hotel rooms, drinks and so many other things in Cuba have gone up in recent years, so it's unrealistic to think cigar prices can remain unchanged for much longer.