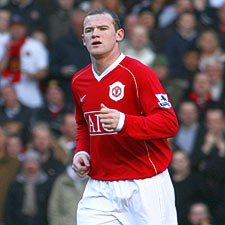 Courtesy of Wikimedia
The Big Event: Our World Cup Preview
Posted: June 11, 2010
(continued from page 2)
Brazil, Korea DPR, Côte d'Ivoire, Portugal
Courtesy of Wikimedia
The wonderfully skilled Kaká hopes to lead his Brazilian squad to its 6th World Cup championship.
Korea DPR has no chance, but the other three teams could challenge late into the tournament. But first, they have to advance. Brazil is the favorite, while Côte d'Ivoire will make up for a disappointing showing in the African Cup of Nations and ride a friendly crowd to the second round.
Group H
Spain, Switzerland, Honduras, Chile
La Furia Roja will contend for the title and shouldn't struggle getting out of Group H. The Swiss are always strong defensively, but Chile and dark horse Honduras feature enough attacking prowess to penetrate their backline. Most will pick the South Americans to proceed into the knockout stage, but their neighbor to the north, Honduras, will slip through.
Our Predicted Winner
Spain waited 44 years between winning the European Nations Cup in 1964 and their second major trophy, the '08 European Championship. The country's next success will arrive much sooner. Just two years after hoisting the European crown, La Furia Roja will leave South Africa with their first World Cup.
From top to bottom, Vicente del Bosque's squad is loaded. Despite checking in at less than six feet tall, Real Madrid's Iker Casillas can lay claim to being the world's best shot-stopper in net. Of course, opponents struggle even to reach the goalie since Carles Puyol and his defensive mates shut down most attacking forays. The team conceded exactly half a goal a game during their 10 qualifying matches.
The midfield is even more impressive. To whit, Cesc Fàbregas—the playmaking general at Arsenal, one of the best clubs in the world—sits on the bench. Think John Stockton replacing Magic Johnson on the 1992 Dream Team. (Spain's reserves could beat some sides at the World Cup.) Xavi and Andrés Iniesta dominate the middle of the pitch and control the game like a pair of puppet masters, feeding the striking partners David Villa and Fernando Torres. Spain can score in bunches, netting nearly three goals per game in European qualifying matches.
You must be logged in to post a comment.
Log In If You're Already Registered At Cigar Aficionado Online