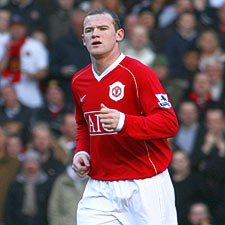 Courtesy of Wikimedia
The Big Event: Our World Cup Preview
Posted: June 11, 2010
(continued from page 1)
Group D
Germany, Australia, Serbia, Ghana
Only the strong will survive the so-called "Muscle Group." The foursome features some of the tournament's most physically imposing teams. The brutally efficient Germans should finish first, while the winner of the June 13 Serbia—Ghana match will place second. Take Serbia, but don't bet the house.
Group E
Netherlands, Denmark, Japan, Cameroon
Can the Dutch finally break through and win on the world's biggest stage? The 1974 and 1978 runners up will advance for the seventh straight time. Cameroon will battle Denmark for the final spot with Arsenal's Nicklas Bendtner and Wolfsburg's Thomas Kahlenberg leading their European side into the Round of 16.
Group F
Italy, Paraguay, New Zealand, Slovakia
Traditionally, Italy starts poorly but wins their group (and often challenges for the trophy). The Vladimir Weiss father-son (coach-player) combo might have enough to help Slovakia to the promised land, but Paraguay's the pick if star Salvador Cabañas can return after being shot in the head outside a Mexico City bar in January. New Zealand will be happy to score a goal.
Group G
You must be logged in to post a comment.
Log In If You're Already Registered At Cigar Aficionado Online