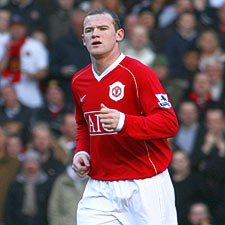 Courtesy of Wikimedia
The Big Event: Our World Cup Preview
Posted: June 11, 2010
Editor's note: After four years and hundreds of games, 32 soccer teams have begun to battle for the championship of the 2010 World Cup in South Africa. With one match already in the books (South Africa tied Mexico, 1-1), we want to offer this excerpt from our World Cup coverage. For much, much more, see the feature in the Chris Noth Cigar Aficionado, on newsstands now.
Group A
South Africa, Mexico, Uruguay, France
This is one of the most equally matched groups, and any of the four teams could advance to the Round of 16. France, winners of the '98 World Cup, will ride winger Franck Ribéry as Les Bleus go through. New manger Javier Aguirre helped Mexico find their form in the late stages of qualifying so expect them to move on as well.
Group B
Argentina, Nigeria, Korea Republic, Greece
Legend Diego Maradona helms Argentina and although few believe he can be an effective coach, the South American side possesses too much talent to fall in the first round. Second place is up for grabs, but the Super Eagles of Nigeria will slip past Greece's defensive wall and '02 semifinalist, Korea Republic.
Group C
England, USA, Algeria, Slovenia
The world expects England and the U.S. to advance with ease. Both will, but the task is more difficult than those unfamiliar with Algeria and Slovenia (read: virtually everyone) anticipate. The latter two squads don't boast the household names of the Americans or the Three Lions, but they battled through tremendously difficult circumstances to qualify and have earned their spot in the final 32.
You must be logged in to post a comment.
Log In If You're Already Registered At Cigar Aficionado Online