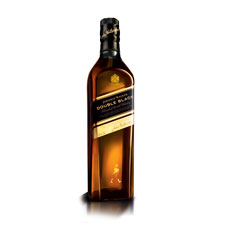 The makers of Double Black aged the whisky in barrels that were extra-charred.
Johnnie Walker Doubles Down on Smoke
(continued from page 1)
PALATE: Once again, this whisky begs to show off its peat from the start, easily out-smoking its brother Johnnie Black. Almost immediately, however, it changes its tack and lets you know how tartish it can be, with hard candy, pears and tangerines. As soon as you settle into that another mood swing occurs and the whisky becomes all cuddly and warming with bread, maple and vanilla.
FINISH: It's at the end that the peat determines to prove whose boss as it fairly tingles at the extremities of the mouth with sour dough and smoky toast. This is a long-distance finisher that occasionally throws some fruit on to the smoke.
Comments
3 comment(s)
J R — UNITED STATES, — October 21, 2011 1:37pm ET
---
Christian A — October 22, 2011 12:06pm ET
---
JustoneCoolcat — November 10, 2011 4:56am ET
---
You must be logged in to post a comment.
Log In If You're Already Registered At Cigar Aficionado Online