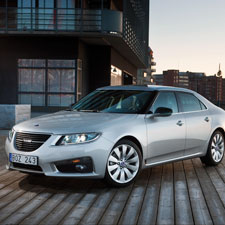 Saab had waited 13 years to update its flagship 9-5 model, but its very release was in jeopardy until a new owner came to the rescue.
Will the Saab Story Have a Happy Ending?
Rescued at the brink of oblivion by a Dutch upstart, the quirky Swedish car that was "born of jets" looks to a better life after another restructuring
(continued from page 3)
In the meantime, the company is cutting costs wherever possible. You'll often find senior managers pulling weeds at the U.S. headquarters, in a nondescript old neighborhood north of Detroit. Muller, meanwhile, "is likely to be making the coffee, making the phone calls and doing the engineering all at the same time." Saab has defied the odds, for now, but this traditionally quirky carmaker is going to have to find its own unique path to success going forward.
Paul A. Eisenstein is publisher of TheDetroitBureau.com on the Internet.
You must be logged in to post a comment.
Log In If You're Already Registered At Cigar Aficionado Online