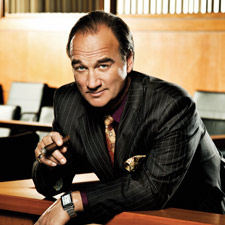 Chasing the Magic
With a new TV show, "The Defenders," Now on prime time, Jim Belushi says he's no shooting star but a working actor who can make you smile.
(continued from page 2)
"I used to think I wasn't lucky. But when I think about it—Second City, 'Saturday Night Live,' 'According to Jim,' my wife and my great kids—I've been really lucky."
Contributing editor Marshall Fine writes about film and entertainment on his website, www.hollywoodandfine.com.
You must be logged in to post a comment.
Log In If You're Already Registered At Cigar Aficionado Online