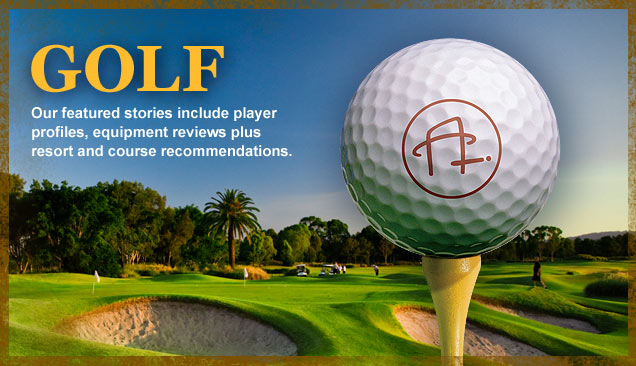 Historic Williamsburg's Latest Revolution Is Happening on the Links
Posted: July 1, 1997 By Brian McCallen
---

Dave Pelz's Short Game Schools Help Golfers Put Their Shots on the Green, and Into the Cup
Posted: May 1, 1997 By Michael Konik
---

The Greens of Ireland For Golfers in Search of Great Courses with Little Pretension, the Emerald Isle Offers a Host of...more
Posted: March 1, 1997 By Jeff Williams
---

Posted: September 1, 1996 By Larry Olmsted
---

The Mad Heretic of Golf Moe Norman Preaches A Revolutionary Swing Technique Known As "Natural Golf"
Posted: September 1, 1996 By Edward Kiersh
---

The Birthplace of Golf For Avid Golfers, Playing the Windswept Links of St. Andrews and Scotland's Other Courses Is Like Returning Home
Posted: March 1, 1996 By Jeff Williams
---

Fantasy Golf Camp at Caesars Palace in Las Vegas Pairs Amateurs with Top PGA Tour Players
Posted: March 1, 1995 By Michael Konik
---

Can New Golf-Club Technology and Design Improve Your Game? Maybe Yes. Maybe No.
Posted: December 1, 1994 By Jeff Williams
---

Looking for Senior PGA golfer Larry Laoretti on a sodden, sullen evening in North Miami Beach, the search ends up on Biscayne Boulevard. Such a...more
Posted: June 1, 1993 By Jeff Williams
---

Posted: March 1, 1993 By Edward Kiersh
---