Andrew Nagy
---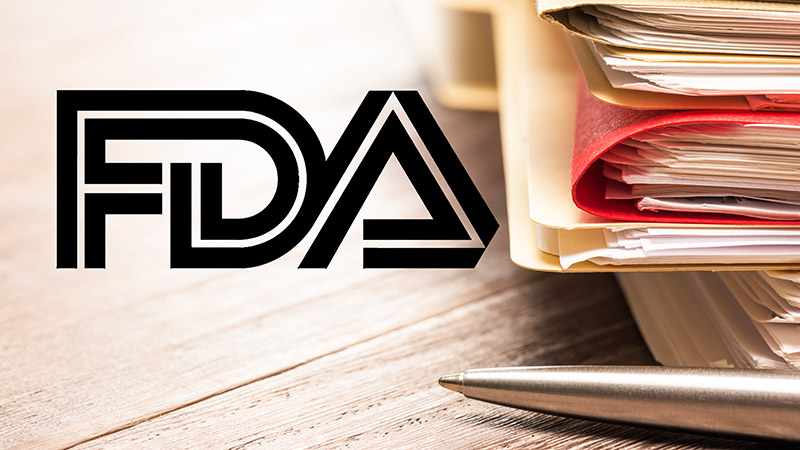 ---
Posted: May 17, 2016 3:00pm ET
The Food and Drug Administration announced its Final Ruling on May 5, and cigar lovers, retail shop owners and manufacturers were understandably outraged. The restrictions the FDA wishes to impose—banning free samples, increasing warning labels on packaging and requiring new blends to undergo a costly, time-consuming approval process, just to name a few—would drastically affect the cigar industry.
---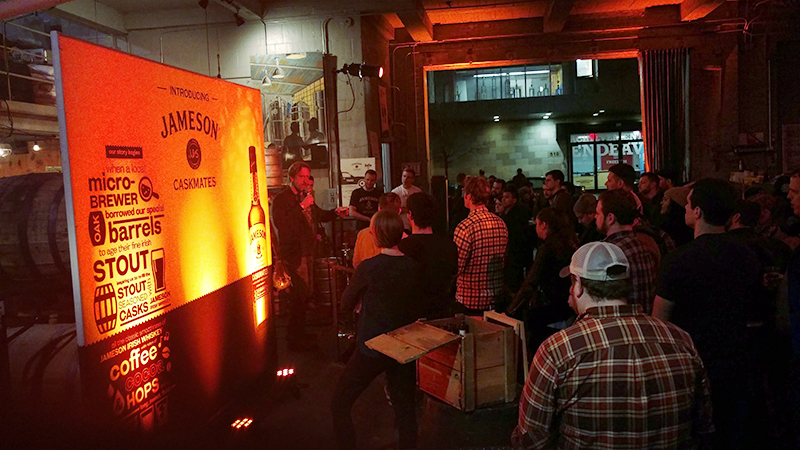 ---
Posted: Feb 26, 2016 12:00am ET
Looking at the numbers, it appears to be an unlikely duo: Jameson, the best-selling Irish whiskey in the world, teaming up with KelSo Beer, a craft brewery in Brooklyn that's sold only in the surrounding tri-state area. But then you taste the results of this unique collaboration—a Jameson whisky matured in Jameson barrels previously used to age KelSo IPA beer—and realize size doesn't matter a whole hell of a lot.
---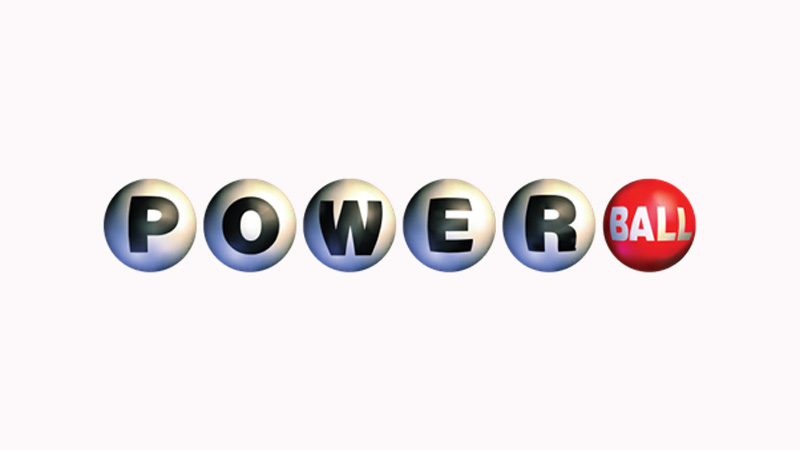 ---
Posted: Jan 13, 2016 12:00am ET
Just in case you needed a reminder that money makes the world go round, Powerball hysteria has officially gripped the United States. And why shouldn't it? If there's one thing that binds the common people of America together it's our shared ability to fantasize about living the life of a billionaire.
---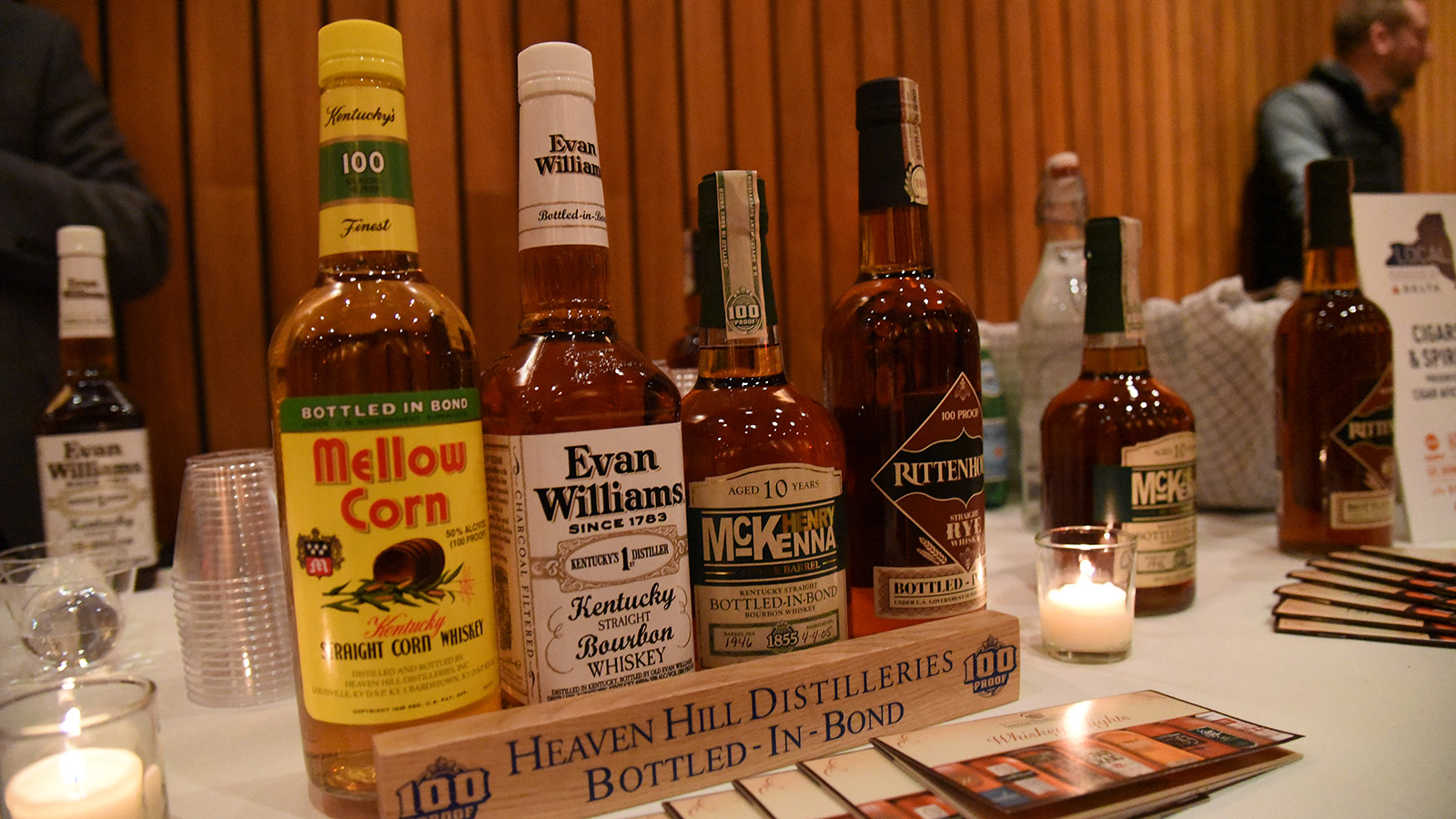 ---
Posted: Oct 21, 2015 12:00am ET
The New York City Wine & Food Festival took place this past weekend, flooding the Big Apple with a plethora of food- and vino-centric events. But in between all the good eats and fermented grapes was another affair, one that revolved around smoke and premium alcohol.
---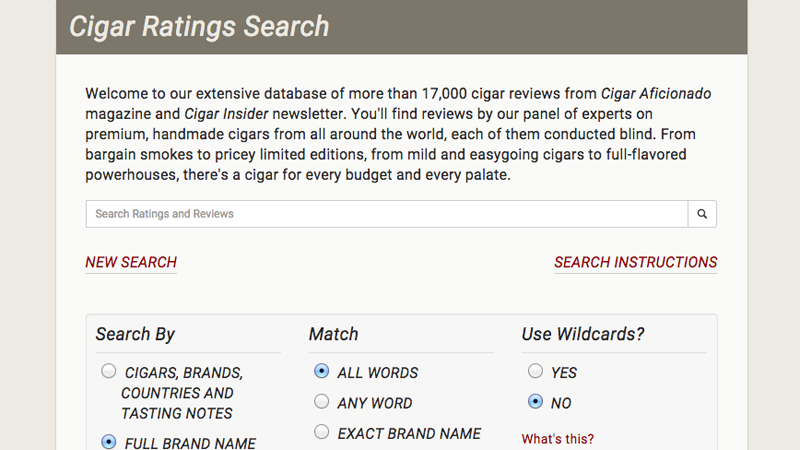 ---
Posted: Oct 1, 2015 12:00am ET
Creating a website from scratch is relatively easy with today's robust website building tools. Redesigning an existing website, however, and ensuring 19 years of content—plus some 17,000 cigar tasting notes—are correctly folded in is a bit more complicated.
---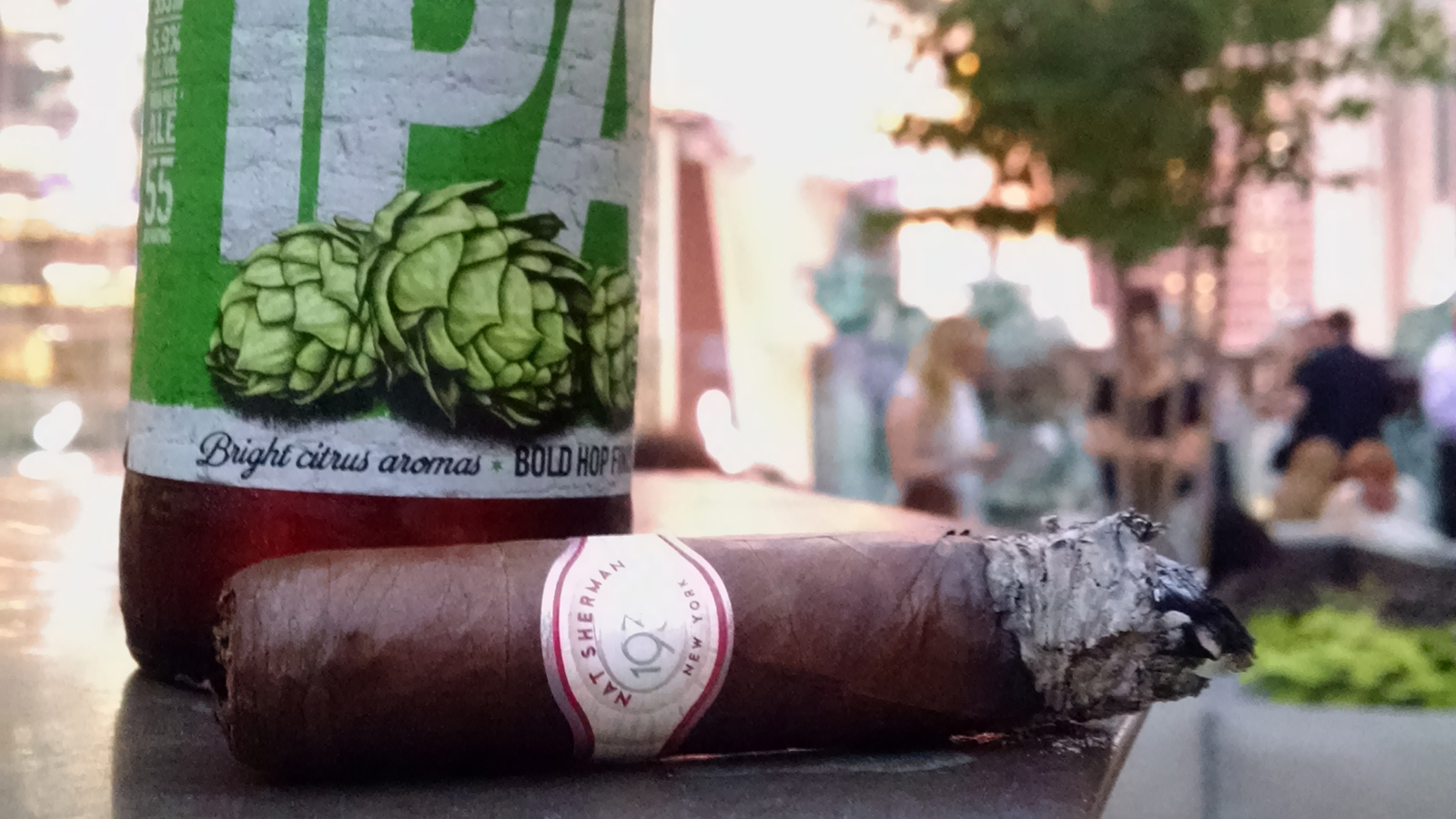 ---
Posted: Aug 17, 2015 12:00am ET
Down on New York City's 42nd street, the throng of summer tourists jammed the sidewalks, but 16 floors above, a group was gathered at the new Nat Sherman rooftop cigar lounge, enjoying premium smokes, cocktails, and a bird's-eye view of Times Square.
---
Posted: Apr 28, 2015 11:30am ET
I'm just going to come out and admit it: I am a big fan of growlers.
For those in the dark, a growler is a refillable container, typically glass, that usually comes in either 32- or 64-ounce versions. Beer enthusiasts fill up their growlers with draft beer from a bar, beer shop, restaurant or brewpub so that they can enjoy the beer later on at home or somewhere else. A growler's portability makes it perfect for hiking, beach trips, park picnics, a barbecue, a cigar HERF, or really anywhere that friends are gathering.
---
Posted: Mar 27, 2015 11:30am ET
La Flor Dominicana is known for growing strong, gutsy tobacco on its farm in La Canela, Dominican Republic. Founded by the husband-and-wife team of Litto Gomez and Ines Lorenzo-Gomez, La Flor Domincana's cigars are often described as "meaty," "ballsy," "strong," and "powerful." You get the idea. (In its early years, though, the company strictly produced mild smokes.)
---
Posted: Feb 2, 2015 11:00am ET
Hopheads like myself have another reason to rejoice as craft brewing pioneer Sierra Nevada has unveiled three new beers for 2015 that explore the limits of the tasty conical flower.
The trio of hoppy beers was revealed at a launch party last Thursday inside the warm confines of Kiabacca. The new craft beer and pizza bar was opened in New York City's Hell's Kitchen neighborhood only weeks ago by the same owner of Pony Bar, another craft beer bar that is right next door. I attended the event and while I was more than happy to sample the beers inside the bar, I couldn't help but wonder how they pair with a cigar.
---
Posted: Oct 27, 2014 10:00am ET
My first taste of Flor de Caña, Nicaragua's famous rum, was poured for me by a Canadian expat.
I was on vacation in Nicaragua, about seven years ago, and I was boogie-boarding the Pacific waves off one of the beaches of Las Peñitas, a small community near León better known as a fishing village than a tourist destination. I caught a great wave and was riding it well when, suddenly, it crested and broke, sending me to the briny depths. Tumbling head-over-heels in the undertow, unable to get my bearings, I fought like hell to break the surface and take a deep breath.
---
---
---
Search our database of more than 17,000 cigar tasting notes by score, brand, country, size, price range, year, wrapper and more, plus add your favorites to your Personal Humidor.
---
---