From The Lounge archive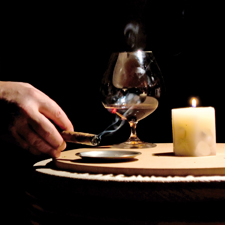 From The Lounge
Archives:
June 2015
Posted: Jun 19, 2015 12:00am ET
So the first round of the U.S. Open golf tournament is in the books at Chambers Bay, a brand new and much-talked about venue for our national championship.
Posted: Jun 9, 2015 1:00pm ET
The Cosmopolitan of Las Vegas has always offered a lot to recommend: Cool nightlife, some of the best cocktails in town, fantastic rooms with balconies (a rarity in Vegas for obvious reasons), and, just for good measure, a spinoff of STK with a DJ. But if you want to gamble, really gamble, well, it just hasn't been the place. The casino there never feels exactly right, and if you happen to be a high roller, looking to put down seriously big bets, Cosmopolitan has a history of not courting whale-sized action. Plus, its accommodations can be limiting for guys who're used to staying in comped five-star villas that come with English butlers.