David Savona archive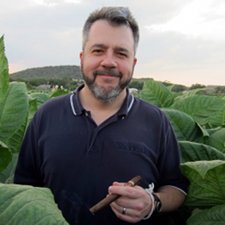 October 2012
Posted: Oct 29, 2012 12:00am ET
My office is closed today, due to the approach of Hurricane Sandy. Outside the wind is howling and the water is rising, and we're waiting for the worst to come later tonight. Hurricanes are rare in the New York area, but they're quite common in cigar country, and I've been getting calls and emails of concern from friends in the cigar industry. Jorge Padrón called, checking on how things looked up here, and I just got off the phone with Litto Gomez, who was also checking in on me. Earlier, Rafael Nodal sent me an email. They've all been through the same and much worse, but they know that all of us up here in the north are hurricane novices.
Posted: Oct 18, 2012 12:00am ET
The smoke police want to take away Santa's pipe. I discovered this while reading today's New York Post, which had a small news item about Canadian author Pamela McCall self-publishing a new, sanitized version of the Christmas classic A Visit From St. Nicholas. I dug around, found corroboration of the news, and looked up McCall's author biography and a Facebook page dedicated to her book.
Posted: Oct 5, 2012 12:00am ET
Grab a cigar and a fine beverage, and get ready to sit back and take in a game. The Major League Baseball playoffs begin today. A baseball game offers the perfect tonic for a cigar. Unlike football, which is a game of constant action, baseball games can be long, drawn-out chess matches pitting pitcher against batter, one manager's strategy against the others. The numbers mean something. Your eyes can move away from the screen for a bit while you engage a buddy, son or spouse in conversation about what's happened before, what might happen next and how it's all been done before. There's history and legend and, hopefully, memorable games.
---
---
Search our database of more than 17,000 cigar tasting notes by score, brand, country, size, price range, year, wrapper and more, plus add your favorites to your Personal Humidor.
---
---