David Savona archive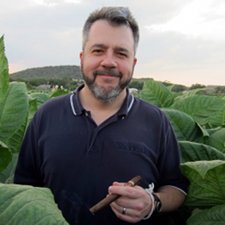 August 2007
Posted: Aug 30, 2007 11:25am ET
Watching the New York Yankees eke out a second straight win against the Boston Red Sox last night brought a huge smile to my face. I'm a diehard Yankee fan, and have been since I was a kid. (As a young boy in the 1970s I remember going on a field trip to Boston, and yelling out the car window "Go Yankees.
Posted: Aug 28, 2007 2:59pm ET
Not long ago I blogged that it was time for you to fight for your cigar. It's time to do more. First, an update. The U.S. Senate and U.S. House of Representatives have each proposed to greatly increase the funding of the State Children's Health Initiative, known as SCHIP.
Posted: Aug 17, 2007 11:46am ET
Where did the summer go? A few weeks ago I was on vacation in Vermont, and last week I was in Houston at the RTDA. Both are in my rear-view mirror now. On top of that, I'm one week away from my fantasy football draft.
Posted: Aug 9, 2007 4:22pm ET
I'm back in the office with a full notebook, bags and bags of new cigars and a slightly groggy head. RTDA is over. Despite the lower attendance than at the 2006 show in Las Vegas (where the show shall return in 2007, by the way) most of the cigar folks I spoke with were fairly pleased with the amount of business they wrote.
Posted: Aug 7, 2007 8:12pm ET
My voice went out sometime around 8 last night, the victim of lots of cigars and maybe a little too much talking. Occupational hazard. I'll be fine. The voice aside, last night was a good one, with a great dinner hosted by Ashton Cigars at the Petroleum Club overlooking the city.
Posted: Aug 6, 2007 6:55pm ET
It's still a rather thin crowd here at the RTDA show. "It's under populated," said one industry veteran, starting out at the aisles. It seems as if Houston in the heart of summer just hasn't pulled in the crowds the same way that Las Vegas did a year ago.
Posted: Aug 5, 2007 6:19pm ET
I was taking my first walk around the show floor here at the 75th Retail Tobacco Dealers of America trade show in Houston, and there it was: a full bar. I've seen a lot of things in the 13 RTDAs I've attended—a girl wearing an outfit made of less material than it takes to cover one of my feet; someone dressed in orange paint, like an Oompa Loompa—but never a rail where one could order a Tanqueray or a Maker's Mark.
Posted: Aug 3, 2007 1:36pm ET
This weekend I'm flying to Houston to hang out with most of the U.S. cigar industry at the Retail Tobacco Dealers of America trade show. It's the time every year when cigarmakers show off their new creations, and our team of Cigar Aficionado and Cigar Insider editors will be there to smoke away and try to figure out what's worth your attention.
---
---
Search our database of more than 17,000 cigar tasting notes by score, brand, country, size, price range, year, wrapper and more, plus add your favorites to your Personal Humidor.
---
---