David Savona archive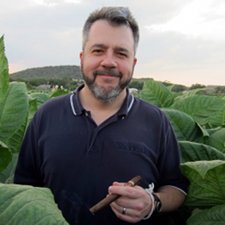 October 2011
Posted: Oct 19, 2011 12:00am ET
I'm in Ybor City, Florida, the onetime cigar capital of the world. Ybor, part of the west Florida city of Tampa, was built upon cigars. A melting pot community of Cubans, Spanish and Italians made more cigars here than anyplace else, some 500 million a year at its peak. The city was once dominated by proud, huge cigar factories made of brick, each standing several stories tall. Most have crumbled or have been converted into something else. Office space. Nightclubs. A chain Italian restaurant. A precious few still have something to do with cigars.
Posted: Oct 14, 2011 12:00am ET
I'm quite impressed with the new Edmundo Dantes Conde 54, a Regional Edition Cuban cigar designed only for sale in Mexico. It's not a big surprise. When the Edmundo Dantes Conde 109 came out in 2007, it was utterly amazing, so when we heard of a new Edmundo Dantes we had high hopes indeed. So far, in non-blind tastings, the cigar has lived up to its expectations. You can read about how good it is in Gordon Mott's blog from earlier this week.
Posted: Oct 7, 2011 12:00am ET
I reached for a cigar from my tasting humidor today and almost pulled a muscle. It was six inches long with a ring gauge well north of 60, perhaps as big as 64. Ultra-fat cigars such as this one are burning up the charts, selling amazingly well, but count me as a fan of smaller smokes. While they aren't huge sellers, most serious smokers I talk to share my love for small cigars, particularly petit coronas. It's a size I find myself reaching for increasingly often.
---
---
Search our database of more than 17,000 cigar tasting notes by score, brand, country, size, price range, year, wrapper and more, plus add your favorites to your Personal Humidor.
---
---