David Savona archive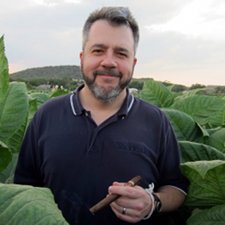 May 2011
Posted: May 20, 2011 12:00am ET
On my latest trip to Cuba, I was reminded of my first visit to the island, back in 1996. I was a relative cigar rookie back then, and the first time I stepped into a Havana cigar store I was awed at the sight of all those great Cuban cigars staring at me when I walked into the humidor. To me, it looked like paradise.
Posted: May 12, 2011 12:00am ET
When we arrived in Havana last week, Gordon and I were expecting to hear that the Partagas Cigar Factory had closed for its much-needed renovation. When we were in Cuba in February, everyone was talking about how Partagas would soon be shut down, the jackhammers brought out and workers would start the arduous task of undoing the damage done by years of hot, Cuban summers, drenching tropical hurricanes and years of salty sea air on the Real Fabrica Partagas, which has stood since 1845.
Posted: May 4, 2011 12:00am ET
I'm back in New York after my week in Cuba. I spent most of the time in Havana, visiting 14 cigar shops, including each of the city's nine La Casas del Habanos. These are stores that sell Cuban cigars, of course, but there's more to a La Casa than just cigars. Being a La Casa del Habano means you have to stock a certain number of smokes, have a staff that is well informed about them, need a place where your customers can smoke and a bar serving drinks. They're wonderful places.
Posted: May 4, 2011 12:00am ET
This is day four of my week-long trip to Havana, Cuba. I've been here all week with Gordon Mott on assignment for Cigar Aficionado. During my trip I've visited just about every quality cigar shop in the city and toured three cigar factories. I've done quite a bit, but there's still more to do.
Posted: May 2, 2011 12:00am ET
Cuba begins to get quiet in May. The onslaught of snowbirds from Europe and Canada who flock here during the winter months in the northern hemisphere begins to slow down, and the weather begins to turn from pleasantly warm to downright hot. Thick, gray clouds climb higher in the sky during the afternoon, often releasing a cooling rain. The tourists might not be here in droves, but, as always, this is a great time to come to Havana to smoke cigars.
---
---
Search our database of more than 17,000 cigar tasting notes by score, brand, country, size, price range, year, wrapper and more, plus add your favorites to your Personal Humidor.
---
---