David Savona archive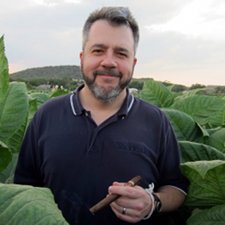 July 2007
Posted: Jul 25, 2007 4:44pm ET
Today Sathya Levin and Manny Ferrero of Ashton Cigars came by the office for a few smokes and some lunch. They were giving me a first taste of their latest, the San Cristobal brand. These are going to hit the market next month, after a preview in two weeks at the RTDA show.
Posted: Jul 18, 2007 3:23pm ET
It's time to pick up the phone and to fight for your right to have a cigar at a price you can afford. News broke this week—in Cigar Insider , on this website and throughout the cigar world—that the U.
Posted: Jul 16, 2007 11:43am ET
I shot a leisurely 18 holes the other day with my brother-in-law. We took a cart, which makes it much easier to smoke cigars. The course was playing a bit slow, so I fired up a Punch Double Corona on the fifth tee box.
Posted: Jul 8, 2007 3:00pm ET
Yesterday I lit a thin cigar while sitting on my front steps with my little boy. We got up, took a walk through the neighborhood, and enjoyed the time together. I puffed as he explored. He looked at the rabbit that lives next door and threw a handful of stones in a sewer grate.
Posted: Jul 3, 2007 12:02pm ET
Tomorrow is July 4, and I'm looking forward to it as always. My wife and young boy will be celebrating with friends at a cookout, and I can guarantee you that the day and night will include a bunch of great cigars.
---
---
Search our database of more than 17,000 cigar tasting notes by score, brand, country, size, price range, year, wrapper and more, plus add your favorites to your Personal Humidor.
---
---