David Savona archive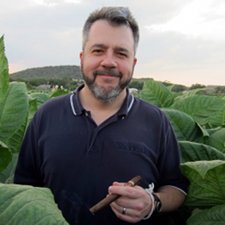 April 2011
Posted: Apr 28, 2011 12:00am ET
Last night I dropped in on one of New York City's grandest, most storied bars, the King Cole Bar at the St. Regis Hotel. Back in 1932, the bar received its signature item, a 30-foot-wide, eight-foot-tall mural painted by Maxfield Parrish depicting the merry old soul himself, surrounded by jesters and his court. If you've never been, you should go.
Posted: Apr 11, 2011 12:00am ET
My trip to Nicaragua last week was short and sweet. I was there for the Nicaraguan Cigar Festival and file a story for Cigar Aficionado (you'll read more about that soon). You saw my visits to tobacco fields, but I also took the time to visit two very different cigar factories in Estelí, the town in northwestern Nicaragua where most of the country's cigars are made.
Posted: Apr 8, 2011 12:00am ET
Daybreak came all too soon Thursday morning in Estelí, Nicaragua. It had been a late night at the Nicaraguan Cigar Festival—or early morning, since I didn't hit the sack until 2:30 a.m.—and the cacophony of cigarmakers coming to work roused me out of bed before 7 a.m. The workday begins early in Nicaragua, and this is no place for a person to sleep in.
Posted: Apr 7, 2011 12:00am ET
The blast of sultry, tropical air hit me as I walked off the American Airlines jet in Managua, the capital of Nicaragua. I was a bit bleary eyed—on Tuesday night Cigar Aficionado held its Night to Remember charity dinner, which meant only two hours of sleep for me to make my 6 a.m. flight—but a smile came to my face when I felt the heat. I'm happy to be back in Nicaragua.
---
---
Search our database of more than 17,000 cigar tasting notes by score, brand, country, size, price range, year, wrapper and more, plus add your favorites to your Personal Humidor.
---
---