David Savona archive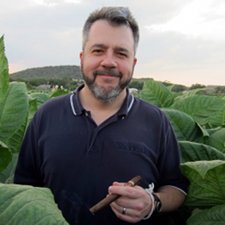 February 2011
Posted: Feb 25, 2011 12:00am ET
Thursday was a busy one for team Cigar Aficionado in Havana. After a smoky breakfast, Marvin Shanken, Gordon Mott and I headed out to Cuba´s premier cigar factory, El Laguito I noticed they had some of the Cohiba 1966 Edicion Limitadas at the factory, but these were only made here for the festival.
Posted: Feb 24, 2011 12:00am ET
Wednesday night at the Habanos Festival was all about new cigars. I puffed a trio of new smokes that are heading to cigar shops soon during a festive dinner held in the Havana suburb of Miramar. And while top billing for the night went to the H. Upmann brand, the cigar that stole the show was a new Cohiba.
Posted: Feb 14, 2011 12:00am ET
Friday morning in Santiago, Dominican Republic, I walked into the spacious (and annoyingly non-smoking) lobby of the Gran Almirante Hotel, laptop in hand. As I sat down to write, I watched groups of those gathered here for the ProCigar Festival head out into the sunshine with golf clubs or beach gear. Many were heading over the mountains to Puerto Plata for some R&R. But for me (and for many others) the cigar tours continued.
Posted: Feb 11, 2011 12:00am ET
Beautiful sunshine and balmy temperatures greeted more than 200 cigar lovers on Thursday here in Santiago. As the day began some headed to cigar factories, others to tobacco fields, and a few set out on tours of the city and other areas of the Dominican Republic.
Posted: Feb 10, 2011 12:00am ET
I found out about the wrapper on Tuesday, the official start of the ProCigar Festival in Santiago. In the morning, I spilled out of the Gran Almirante with dozens of other festival goers and we loaded up in buses to go to whichever spot on the agenda we had selected. I had heard the Quesadas were going to launch something new, so I opted to go to Matasa.
Posted: Feb 9, 2011 12:00am ET
The fourth annual ProCigar Festival in the Dominican Republic has begun. On Tuesday I landed in Santiago, greeted by bright sunshine and tropical warmth. I've left winter behind. Here, it feels like summer.
---
---
Search our database of more than 17,000 cigar tasting notes by score, brand, country, size, price range, year, wrapper and more, plus add your favorites to your Personal Humidor.
---
---