David Savona archive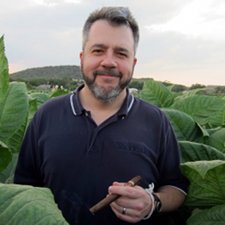 December 2010
Posted: Dec 22, 2010 12:00am ET
It's been almost two weeks since Gordon Mott and I returned from our trip to Cuba. We sat down this morning for a chat and compared notes. Here are some small details about the Cuban cigar industry and Cuba in general that we thought you'd enjoy. Gordon is going to follow up with some more items later on.
Posted: Dec 16, 2010 12:00am ET
Spending last week in Cuba gave me the opportunity to smoke many of the island's current production cigars.
Posted: Dec 15, 2010 12:00am ET
I work in New York City, and I root for the New York Yankees, so you would be forgiven for assuming that I work in an environment surrounded by others who share my allegiance for the boys in pinstripes.
Posted: Dec 13, 2010 12:00am ET
I had just finished a memorable dinner at El Aljibe, the must-see Cuban restaurant specializing in savory roast chicken, black beans and rice, when the urge hit me—I really wanted a cigar.
Posted: Dec 10, 2010 12:00am ET
The secret ingredient to Cuba's superb new cigar brand, Cohiba Behike BHK, is a rare kind of tobacco called medio tiempo. While you may have heard the name before, it's likely that you don't know precisely what it is—it has been described improperly.
Posted: Dec 8, 2010 12:00am ET
Dave visits two vastly different Cuban cigar factories, El Laguito and Partagas.
Posted: Dec 7, 2010 12:00am ET
Any cigar aficionado writing out his bucket list needs to include one item right near the top—buying a Cuban cigar in Havana.
---
---
Search our database of more than 17,000 cigar tasting notes by score, brand, country, size, price range, year, wrapper and more, plus add your favorites to your Personal Humidor.
---
---