David Savona archive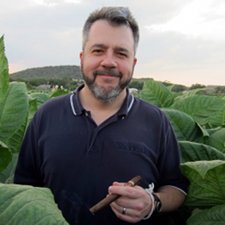 August 2010
Posted: Aug 14, 2010 12:00am ET
I'm home from the IPCPR trade show going through my notes and all the cigars I brought home from the trip. I thought I'd put together a few numbers about what I found in New Orleans.
Posted: Aug 12, 2010 12:00am ET
There was sad news to report as the trade show began this morning. I found out that Jean Clement, the cigarmaker who was better known by the name of his cigars, Juan Clemente, died here at the trade show. But, as with all things in this world, life must go on, and so did the trade show.
Posted: Aug 11, 2010 12:00am ET
The talk of the morning was the tropical storm watch-New Orleans was in the bullseye of a storm system that had formed in the gulf, and it was expected to gather strength and hit us on Thursday.
Posted: Aug 10, 2010 12:00am ET
After a bracing southern breakfast of eggs, grits and biscuits at the hole-in-the-wall New Orleans institution known as Mother's, I rolled into the convention center for the formal start of the IPCPR trade show.
Posted: Aug 10, 2010 12:00am ET
I flew into New Orleans Monday afternoon for the start of the International Premium Cigar & Pipe Retailers show, also known as the IPCPR.
Posted: Aug 6, 2010 12:00am ET
Starting Monday I'll be in New Orleans for the annual International Cigar Pipe and Retailer trade show, the show formerly known as RTDA. Those of you who follow the industry know that this is the time when cigar companies unveil their latest smokes. Those of you who are new to this blog or website should get ready: there's going to be a lot of news about great new smokes coming out next week.
---
---
Search our database of more than 17,000 cigar tasting notes by score, brand, country, size, price range, year, wrapper and more, plus add your favorites to your Personal Humidor.
---
---