David Savona archive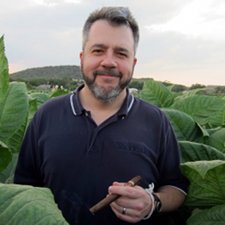 June 2007
Posted: Jun 27, 2007 10:20am ET
Most workday mornings I walk from the train station to the office. Usually my goal is to time my stride so I make the lights, but today I felt like a cigar. I stopped for a moment, took out my cigar case and removed a corona-sized Dominican cigar given to me by a friend.
Posted: Jun 22, 2007 12:12am ET
I feel a little like vice president Cheney: The other night I sat in an undisclosed location in New York City. But I wasn't there hiding from terrorists, I was ducking the smoke police. At this undisclosed location, I fired up two great cigars.
Posted: Jun 15, 2007 12:17pm ET
Yesterday afternoon I drove to Garden City, Long Island, to catch up with an old friend of mine, George Brightman. George worked at Cigar Aficionado for 10 years, right from the very beginning of the magazine.
Posted: Jun 11, 2007 10:59am ET
Alas, poor Frank, I knew him. As I write this, about 12 hours have passed since the last episode of "The Sopranos." At the heart of the show was a mob hit, the final hit in a long stream of gangland executions that defined the series since its inception.
Posted: Jun 1, 2007 2:55pm ET
I recently found one of the finest places on earth to smoke a cigar. The only problem? It's not always in the same place. The place is the Queen Mary 2, the stately ocean liner owned by Cunard. I was on the ship last week for the Britannia Ball, a fundraiser sponsored by CIT Group Inc.
---
---
Search our database of more than 17,000 cigar tasting notes by score, brand, country, size, price range, year, wrapper and more, plus add your favorites to your Personal Humidor.
---
---