David Savona archive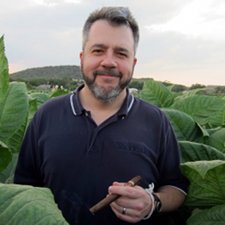 August 2009
Posted: Aug 28, 2009 12:23pm ET
What do you consider a bargain-priced cigar? A $5 smoke? One retailing for $4? Less than $4? Or maybe it's simply a cigar that gives you a great smoking experience for less than you would expect. Every year at Cigar Insider , we survey cigar shops from around the country to get an idea of the buying habits of the premium cigar smoker.
Posted: Aug 17, 2009 4:17pm ET
My father died on July 28. He was ill for a short time, went through a tough operation, gave us hope that he would soon be back on his feet, but died very quickly of a heart attack on a Tuesday morning.
Posted: Aug 12, 2009 10:21am ET
Monday night was a busy one. Barry and I walked to the Alec Bradley party. On the way we stumbled across the Cigar Factory of New Orleans, which I'd consider a must stop for any cigar smoker coming to the Big Easy.
Posted: Aug 10, 2009 6:19pm ET
After several cups of strong coffee and a bracing breakfast, I headed back to the convention center on Monday morning with Gordon Mott, Greg Mottola and Barry Abrams from the magazine. We got out of the cab and headed our separate ways to cover the trade show floor.
Posted: Aug 10, 2009 11:08am ET
I took the early flight yesterday morning with Gordon Mott to New Orleans, taking off at 7 a.m. from JFK and landing in NOLA at 9. We were able to get to the convention center just after 10, right at the time the show floor opened for the International Premium Cigar & Pipe Retailers show.
Posted: Aug 8, 2009 9:53pm ET
Tomorrow morning I'm catching an early flight to New Orelans for the IPCPR trade show, or what most people still call it, the RTDA. This is when the cigar industry gathers to show off its newest releases, and retailers go booth-to-booth ready to buy.
---
---
Search our database of more than 17,000 cigar tasting notes by score, brand, country, size, price range, year, wrapper and more, plus add your favorites to your Personal Humidor.
---
---