David Savona archive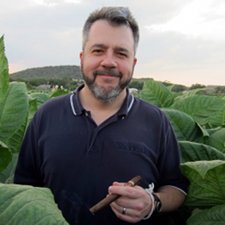 June 2009
Posted: Jun 22, 2009 4:36pm ET
I had a great Father's Day. It started off with brunch at a local restaurant with my wife and son. They treated me to hanger steak and eggs, the steak medium rare, the eggs softly poached, with hollandaise sauce.
Posted: Jun 17, 2009 2:53pm ET
Four thirty a.m. on a Saturday, and I was awake. Well, sort of awake. I took a quick shower, got dressed, and headed out for coffee and bagels. I was heading out on the water with a group of friends, and we were going after stripers, which apparently don't sleep, not even on weekends.
Posted: Jun 12, 2009 1:21pm ET
I recently had a smoke with Tony Schumacher, a six-time champion drag racer. Tony, known as "The Sarge" for his Army sponsorship and military haircut, specializes in going very, very fast in a top fuel dragster.
Posted: Jun 5, 2009 4:18pm ET
A good friend of mine maintains that there are far too many steakhouses in Manhattan. I disagree. Bring 'em on. I'm an unabashed steakhouse fan. A steakhouse dinner—start with a selection of raw oysters, then a salad with bleu cheese dressing followed by a medium-rare steak washed down with rich, red wine—is my favorite meal.
Posted: Jun 1, 2009 11:25am ET
On Saturday afternoon I dropped by the Cigar Inn on Second Avenue in New York City to see Rocky Patel. He was there for the entire day, greeting cigar smokers and talking about his many lines of cigars.
---
---
Search our database of more than 17,000 cigar tasting notes by score, brand, country, size, price range, year, wrapper and more, plus add your favorites to your Personal Humidor.
---
---