David Savona archive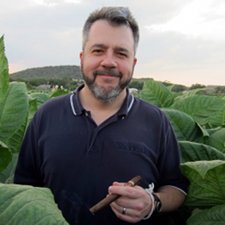 February 2009
Posted: Feb 27, 2009 1:06pm ET
Cigar barns can be pretty darn big. They can also be pretty darn expensive. Making a sizeable one out of wood, the way it's done in Connecticut and in Nicaragua, can cost $250,000 if you're building it in the Dominican Republic.
Posted: Feb 20, 2009 4:12pm ET
My shoes were dusted with a thin layer of reddish brown dirt. My bare arms were being baked by the tropical sun and the smell of curing tobacco was in my nostrils. I was back on a tobacco farm. I took the long drive from Santiago out to Mao today with a group of about 30 other people here for the final day of the ProCigar Festival.
Posted: Feb 19, 2009 3:34pm ET
Last night was opening night in Santiago at the ProCigar Festival. I was sitting in a gorgeous setting, a table in the middle of an old estate once owned by a pal of former Dominican dictator Trujillo.
Posted: Feb 18, 2009 4:21pm ET
The Airbus swooped down from the clouds, revealing the lush, tropical landscape below. Fields of yucca, plantain and tobacco covered the land, flanked by mountains brimming with trees, each one cloaked by thick mist.
Posted: Feb 3, 2009 10:27am ET
I like to think that I'm no Sally when it comes to the cold weather. I've lived in the northeast for my entire life, and winter can be pretty cold up here. But recently I encountered temperatures that kept me from enjoying a cigar—even for a very short time.
---
---
Search our database of more than 17,000 cigar tasting notes by score, brand, country, size, price range, year, wrapper and more, plus add your favorites to your Personal Humidor.
---
---