David Savona archive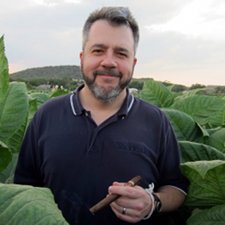 June 2008
Posted: Jun 24, 2008 10:08am ET
I'm jealous. I recently visited what has to be the ultimate home humidor. Recently I flew to Nashville, Tennessee, to meet with the principals of C.A.O. International Inc. Nashville is a great place, lush and green, full of trees, with a hip downtown powered by the city's music business.
Posted: Jun 17, 2008 11:19am ET
I zipped up the flap on my tent, put my left arm over my young son and covered him up as best I could. The orange tent glowed from the lightning bolts above and thunder cracked far too close outside. We were on an island.
Posted: Jun 13, 2008 10:13am ET
I usually start my day with a cup of black coffee. But I recently tried a much more potent pick me up—a trio of cigars made of straight ligero, which I smoked at 10 a.m. and chased with a bracing cup of espresso.
Posted: Jun 3, 2008 10:48am ET
My right knee is throbbing, my shins are swollen and both feet are sore. Why? I joined a few friends on Sunday and played soccer for a couple of hours. It's been about a year since I'd played, and much, much longer since I played regularly.
---
---
Search our database of more than 17,000 cigar tasting notes by score, brand, country, size, price range, year, wrapper and more, plus add your favorites to your Personal Humidor.
---
---