David Savona archive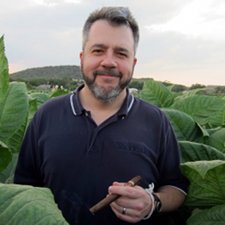 March 2008
Posted: Mar 26, 2008 12:16pm ET
I spent last week on the island of Saint Barth's, which is also known as Saint Bart's and officially called Saint Barthélemy. Whatever name you use, it's a gorgeous, hilly eight-square mile island in the French West Indies with superb beaches, wonderful cuisine, balmy weather and Cuban cigars.
Posted: Mar 11, 2008 11:31am ET
The first ProCigar Festival is in the books, and it went pretty well. About 120 people had a chance to spend time with cigarmakers in their factories and fields , they smoked up a storm and they got a nice taste of Dominican culture.
Posted: Mar 10, 2008 12:45pm ET
Every night of the ProCigar Festival ended with a party. And they were pretty darn good ones, too. I've been to the Dominican Republic dozens of times since joining Cigar Aficionado magazine in 1995, but I rarely see any more of the city than tobacco fields, cigar factories or restaurants.
Posted: Mar 7, 2008 5:18pm ET
Yesterday I headed out with the tour group to embark on ProCigar's version of Cigar 101—trips to cigar factories and tobacco fields where the tour guides are some of the leading men in the cigar world.
Posted: Mar 6, 2008 2:33pm ET
I walked into the lobby at the Gran Almirante last night and ran smack into Avo Uvezian, creator of the Avo brand. He was holding court, surrounded by six cigar fans that were tapping his brain about making cigars.
Posted: Mar 5, 2008 4:13pm ET
I've just arrived in Santiago for the first annual ProCigar Festival. This has been a long time coming, and I'm happy to be here. Cuba has had its cigar festival for more than a decade now, so why not a similar one in the Dominican Republic? ProCigar is an association of leading Dominican cigarmakers.
---
---
Search our database of more than 17,000 cigar tasting notes by score, brand, country, size, price range, year, wrapper and more, plus add your favorites to your Personal Humidor.
---
---