David Savona archive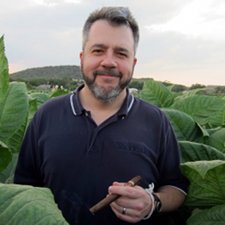 January 2008
Posted: Jan 31, 2008 1:06pm ET
I'm the commissioner of a fantasy football league in my town. One thing has remained constant since it began four years ago—I haven't won. Not since that first, smoky draft where Mr. Priest Holmes was my No.
Posted: Jan 18, 2008 1:15am ET
Today we headed out to the Bonao region of the Dominican Republic, an agricultural area about halfway between Santiago and Santo Domingo. We were heading to Chateau de la Fuente, the tobacco farm that gave birth to the Fuente Fuente OpusX brand.
Posted: Jan 17, 2008 12:15am ET
Today I saw a brilliant tobacco field, watched my co-worker learn how to roll a cigar, ate more than my fill and saw the biggest collection of cigar ashes I have ever witnessed. We started at La Aurora, the oldest cigarmaker in the Dominican Republic.
Posted: Jan 15, 2008 6:25pm ET
I spent the day looking at tobacco fields and cigar factories here in Santiago. It was a bright, warm and sunny day, as this is the heart of tobacco growing season in the Dominican Republic. Before I left on this trip, I asked you for questions that you would like answered in my blogs, which will appear all week here on www.
Posted: Jan 14, 2008 11:39pm ET
There's something about that first glimpse of a palm tree, that first smell of the air, the initial shock of feeling warmth in the middle of the winter that tells you you're back in the tropics. It hit me today as I walked off the plane at the Santiago airport.
Posted: Jan 7, 2008 12:27pm ET
This is the time of year my cigar travels get into full swing. Winter in New York means tobacco season in the Caribbean and Central America, and a week from today I'll be stomping my boots in Santiago, Dominican Republic, looking at tobacco in the fields and watching cigars being rolled in the city's myriad cigar factories.
---
---
Search our database of more than 17,000 cigar tasting notes by score, brand, country, size, price range, year, wrapper and more, plus add your favorites to your Personal Humidor.
---
---