David Savona archive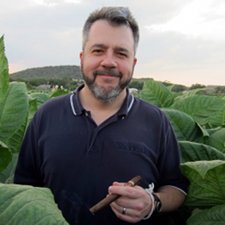 December 2007
Posted: Dec 31, 2007 1:42pm ET
There's only a few hours left of 2007, so I'm taking a moment to reflect on the year gone by. First, this was as fast a year as any I remember. I'm sure part of the reason is the four-year-old who is playing in front of me as I type this (now I know what dad was talking about when I was younger), and the other reason is the full year I had at work.
Posted: Dec 22, 2007 11:26am ET
I'm flying out of Miami early this afternoon, but I had time to fit one last meeting into my schedule before I left. This morning I had breakfast with Litto Gomez, maker of La Flor Dominicana, LG Diez and Coronado by La Flor cigars.
Posted: Dec 22, 2007 12:27am ET
I'm back in my hotel room after a long, full day in Miami. I started in Hialeah, at a cigar factory/shop I had never visited before called Flor de Gonzalez. If you want to try a smoke made in the United States, you don't have to limit your search to 8th Street.
Posted: Dec 21, 2007 1:12am ET
There's clearly something wrong with me. I spent the other night standing in my driveway, swinging a 10-pound sledgehammer into the ground to break the inch-thick coating of ice that was just about everywhere.
Posted: Dec 17, 2007 1:21pm ET
I've always admired Sir Winston Churchill. Half American, half British, a man of words and a man of action, he stood up to the Nazi threat, all while puffing more cigars than 20 men would normally smoke.
---
---
Search our database of more than 17,000 cigar tasting notes by score, brand, country, size, price range, year, wrapper and more, plus add your favorites to your Personal Humidor.
---
---