David Savona archive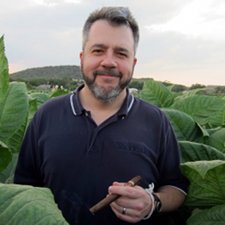 March 2007
Posted: Mar 30, 2007 10:46am ET
I recently fired up a Cohiba Siglo I with a good friend. I love those little cigars. After a few rich puffs we got to talking, and before long I was reminiscing about the first time I tried that particular size.
Posted: Mar 26, 2007 12:13pm ET
I clamped my teeth around my Fuente Fuente OpusX Lancero, puffed a cloud of spicy smoke across the table and flipped over a ten and an eight, both of them clubs. "Flush," I said with a crooked smile.
Posted: Mar 19, 2007 1:49pm ET
Endless cigars, free-flowing wine, gourmet cuisine and a license to smoke as much as you want, wherever you want. Sound good? That's how I ended my recent trade show. The site of this indulgence was the Graycliff Hotel in Nassau, the Bahamas.
Posted: Mar 13, 2007 4:49pm ET
I just returned from the Tobacconists of America show in the Bahamas. While I was there, I took a little walk down Bay Street in Nassau. Bay Street is a busy place with endless markets. You can buy just about anything there: diamonds, clothes, liquor, coedeine without a prescription and plenty of Cuban cigars.
---
---
Search our database of more than 17,000 cigar tasting notes by score, brand, country, size, price range, year, wrapper and more, plus add your favorites to your Personal Humidor.
---
---