David Savona archive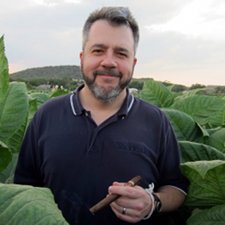 September 2014
Posted: Sep 11, 2014 1:00pm ET
This morning I chatted with Ken Burns, the maestro behind the landmark documentaries "The Civil War," "Baseball" and "Jazz." His latest project, "The Roosevelts," debuts this weekend. Burns, who no longer smokes cigars but enjoyed them in his younger days (he told me his greatest meal ever, in Paris, ended with a fine smoke) has worked for the past seven years on this project, a seven-part series that looks deeply into the lives of Presidents Theodore and Franklin Delano Roosevelt.
Posted: Sep 8, 2014 1:00pm ET
The air was thick and humid, as it always seems to be this time of year in southern Florida. The visitors came in droves, dressed in suits, guayaberas and elegant dresses for this special occasion. There were more than 800 in total: Cigar retailers, cigarmakers, brokers of tobacco leaf, friends and family, competitors and colleagues, all united on Saturday night to celebrate a milestone and pay tribute to the work of a great man.