Andrew Nagy archive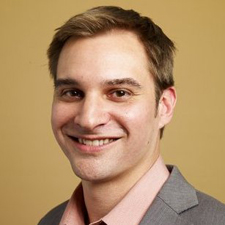 October 2014
Posted: Oct 27, 2014 10:00am ET
My first taste of Flor de Caña, Nicaragua's famous rum, was poured for me by a Canadian expat. I was on vacation in Nicaragua, about seven years ago, and I was boogie-boarding the Pacific waves off one of the beaches of Las Peñitas, a small community near León better known as a fishing village than a tourist destination. I caught a great wave and was riding it well when, suddenly, it crested and broke, sending me to the briny depths. Tumbling head-over-heels in the undertow, unable to get my bearings, I fought like hell to break the surface and take a deep breath.
Posted: Oct 3, 2014 12:00pm ET
The most impressive craft beer bar in Las Vegas isn't inside a hotel or casino along The Strip, but rather in a tiny strip mall near the airport. Freakin' Frog is the name of the place, and while it may not look like a world-class beer bar from the outside, as the saying goes, it's what inside that counts. And while you won't see any freakin' sharks with freakin' laser beams inside Freakin' Frog, you will find loads of great beer, from the fairly common to the extremely rare. The bar shares space with a handful of other shops in a tiny retail outlet that is about a 15 minute drive from the Vegas Strip. It's directly across the street from the University of Nevada Las Vegas dorms (a wise business decision). It's a bit difficult to see from S. Maryland Parkway, the bar's official street, as it's tucked behind a vacant lot that's surrounded by a chainlink fence. Owner Adam Carmer is a gregarious, bespectacled fellow with neatly cropped hair and the type of memory that can only be compared to an encyclopedia. He came to Vegas in the early '90s to work as the maître d'hôtel for Treasure Island and never left. Carmer's worked as a hotel sommelier for the Mirage Resort & Casino and was named Steve Wynn's first hotel sommelier. Aside from owning Freakin' Frog, Carmer also teaches courses at UNLV in beer, wine and spirits. The guy knows his stuff.