Gregory Mottola archive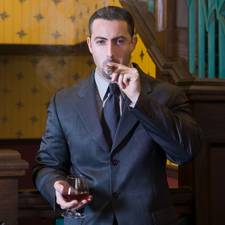 Gregory Mottola
Archives:
June 2014
Posted: Jun 25, 2014 12:00pm ET
Cigar dinners are rare. I remember there was a time in the not-too-distant past where restaurants had no problem renting out their private rooms for exclusive cigar affairs. If a bit of smoke occasionally wafted out into the main dining room when a door opened, people generally shrugged it off. Now, that same bit of smoke causes tirades of public indignation, not to mention fines, lawsuits and, worst of all, the threat of being closed down. Today, cigar dinners are either held outdoors, under special license, or illegally. But you can still find them, especially as the weather gets warmer and restaurants open up their patios and rooftop spaces. It never hurts to have a sympathetic restaurant owner who also smokes cigars. But this blog entry isn't (totally) intended to bemoan the loss of cigar rights. This entry is really about a particular cigar dinner held by one of the country's top chefs in one of Manhattan's top restaurants (and I don't use the term "top" lightly).
---
---
Search our database of more than 17,000 cigar tasting notes by score, brand, country, size, price range, year, wrapper and more, plus add your favorites to your Personal Humidor.
---
---