Gregory Mottola archive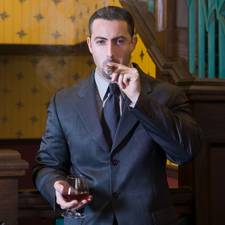 May 2015
Posted: May 29, 2015 12:00pm ET
Remember when you were a child and one of your old aunts or uncles would produce a silver dollar for you if you hung around them long enough? Well, that's exactly what happens when you hang around Carlos "Carlito" Fuente Jr., only it isn't silver dollars or buffalo nickels that he presses into your palm. Rather, it's a rare OpusX cigar, and it's usually an exotic shape that you've never heard of. Or if you've heard of it, you've never actually seen one. It is indeed a delightful treat, but not one that made me lose sight of the reason I was with Carlito in the first place.
Posted: May 4, 2015 12:00pm ET
About eight years ago, a cigar retailer just outside of Indianapolis asked me to try some little perfectos from a brand I had never heard of called Falto. They kind of reminded me of Fuente Short Stories, only they were a little longer and a little thinner. That December, I get a newsletter from a shop announcing that they were carrying this same small brand. The Falto cigar brand is owned by La Garrita Cigar Company out of Puerto Rico, but it's not a Puerto Rican cigar. It's a Dominican cigar and it is has been quietly manufactured at La Aurora for 20 years.