Jack Bettridge archive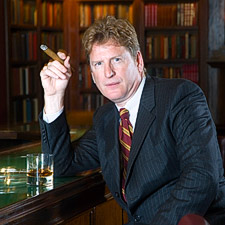 September 2007
Posted: Sep 20, 2007 10:58am ET
Sometimes something good comes from a sour situation. Have been reading Stephen McGinty's excellent book Churchill's Cigar , which as the title suggests is a look at one of the twentieth century's greatest figures through his life in smoking.
Posted: Sep 13, 2007 11:39am ET
Lillet, the Bordeaux-based maker of wine aperitifs, recently introduced a limited-edition bottle that reprises a classic image from its collection of advertising poster art: the 1937 image of a woman reveling in a flowing white dress, bottle of Lillet in one hand, cocktail in the other, with grapes vines in fruition in the foreground.