Jack Bettridge archive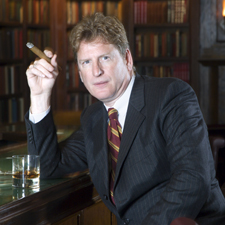 February 2012
Posted: Feb 21, 2012 12:00am ET
Everyday life is so full of doublespeak that I'm always surprised to encounter straightforward speech. George Orwell shined a light on deceptive bureaucratic wording in the novel 1984, in which the Ministry of Truth is actually busy falsifying history and the Ministry of Love is where you go to get tortured. Today, in real life, the concept is more pervasive. For instance, we have such institutions as the "employment bureaus," which are really unemployment facilities designed for those who have been laid off only to be told they were "downsized," or some such euphemism. And the examples go on and on.
Posted: Feb 13, 2012 12:00am ET
I know a lot of guys are flummoxed about what to give for Valentine's Day tomorrow. You don't want to buy some jewelry that might not go with her other accessories and you certainly don't want to fatten her up with some expensive chocolate. Here's a genius gift idea, and the only thing that cheeses me off is that I didn't think of it years ago. It would have saved me a lot of trouble and heartache.
---
---
Search our database of more than 17,000 cigar tasting notes by score, brand, country, size, price range, year, wrapper and more, plus add your favorites to your Personal Humidor.
---
---