Jack Bettridge archive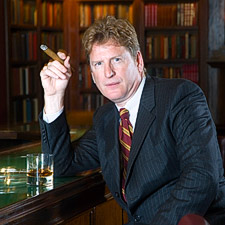 August 2010
Posted: Aug 31, 2010 12:00am ET
Just got a bottle of Basil Hayden's Bourbon (which I adore) and rather than drinking it, I was perusing the label (which I generally deplore, but I'm on duty, and sometimes you have to learn about liquor the hard way—through reading).
Posted: Aug 20, 2010 12:00am ET
Spiced rum, a drink category that virtually didn't exist before Captain Morgan stormed our shores in the early 1980s, is, well, spicing up the market. New brands are joining the fray and pulling it in new directions.